The card giving you an elite lifestyle
While you aspire towards your dreams, join in the Elite lifestyle. Nations Trust Bank is inspired by the symbol of the blue sapphire and ruby, standing for more than radiance and status. That is why the Nations Trust Bank World Mastercard, aims to give you a ticket to a premium experience, whether by global air travel or luxury life. Mastercard Worldwide is a leading global payments solution company that provides a family of well-known, widely-accepted payment card brands including Mastercard®, Maestro® and Cirrus® and serves consumers, financial institutions, and businesses in over 210 countries and territories worldwide.

Benefits that befit your standing
Complimentary Travel Insurance (Diamond Club)   
Accident & Sickness Medical Expenses (Medical Evacuation and Death repatriation included)
Common Carrier Personal Accident - Death, Permanent Total Disablement as per the Table of Losses
Personal Accident - Death, Permanent Total Disablement, Loss of both limbs / both eyes - 100%, Loss of 1 Limb / 1 eye - 50%
Common Carrier Baggage Loss (Complete and Permanent Loss only) - maximum article value is limited to 10% of the limit
Delay in Checked In Baggage (Reimbursement of toiletries / medication / clothing only)
Loss of Passport (Reimbursement of replacement costs only)
Personal Liability
Legal Fees (Wrongful Arrest)
Hijacking
Trip Delay (Reimbursement of Accommodation and meals only)
Trip Cancellation
Golfer's Hole in one
Grand Prix Special
Tennis Winning Sets
World Cup Specials
Priority Pass
Access to over 1300 airport lounges in more than 300 cities in over 100 countries worldwide.
Entry to over 70 US lounges, usually reserved exclusively for an airline's own programme members.
Complementary refreshments and snacks as per the respective lounge's standard policies.
Access to business facilities – email, internet, phones, fax machines and even conference space in some lounges.
Entry for your guests – they can join you in the lounge for a nominal fee.
A special Priority Pass membership card issued to you separately, along with your World Mastercard Card. All you have to do is, ensure you carry your Priority Pass membership card whenever you travel in order to access the lounge aboard the programme.
Priority Pass airport lounge visit has been revised from USD 32 to USD 35 per person per visit with effect from 1st October 2023.
Mastercard Key Customer Information
Mastercard Cashback Rewards

Dear Cardholder, Please note that cash back rewards program will be discontinued from 1st July 2020 onwards. To redeem your existing points, call
0114 414155. Terms & Conditions.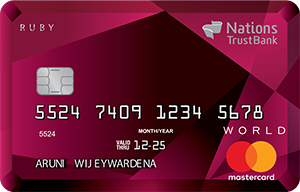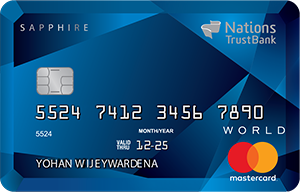 Any questions?
Get in touch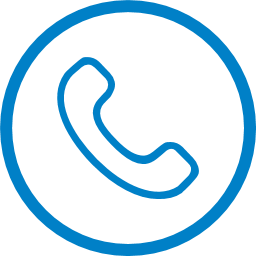 Contact us