Priority Access with a personal touch
Everything has improved since you started your career and the Inner Circle recognises this. Nations Inner Circle Membership keeps up with your success and rewards you with exclusive financial privileges and solutions.
Inner Circle – With You Every Step of the Way.
Learn how Inner Circle can help you at different milestones in your life. 
Benefits
You deserve that extra special attention

Financial Management Facilities at concessionary rates on Personal loans, Auto loans, Housing loans and Overdraft Facilities

Unique "Bank-At-Your-Doorstep" service

Apart from making you feel at home, your Relationship Team will give you timely information to better plan and secure the financial future of you and your family. It is our privilege to go that extra mile for you.

365 days of banking at selected branches with extended banking hours

Enjoy fully fledged digital banking services using our Mobile App, Online Banking, Nations E-box & FriMi

Fee concessions on ATM withdrawals, Currency issuances and purchases, Minimum balances, Travel cards, Pay order issuances, FCY Draft Issuances and many more

Don't forget our American Express Platinum and World MasterCard Credit Cards privileges;

You earn loyalty points

Get the best value on fuel

Be taken by surprise at dining restaurants

Finally settle your utility bills as fast as possible

Inner Circle Junior

Supporting you every step of the way, we are happy to invite the next generation of the Inner Circle members for a transformative journey towards success.

Click Inner Circle Junior to learn how we can help your children prepare for their future.

Download Membership Benefits 

Key Facts Documents - English 

Key Facts Documents - Sinhala 

Key Facts Documents - Tamil 
Eligibility Criteria
Meeting any one of the following criteria sets entitles you to Inner Circle membership:
Monthly net salary




Minimum monthly net salary remittance of Rs. 150,000/- to Nations Salary Saver (NSS) Account as a single credit (Fixed allowances remitted within the same month will be considered with proof)

E-statement & Mobile Banking registration is compulsory

Standing orders, cash deposits or manual transfers will not be considered

Deposit portfolio




- Maintain Rs. 1,000,000** or above in a Fixed Deposit and a minimum monthly average credit balance of Rs. 5,000/- in a Savings Account or a Current Account 
OR

- Maintain a total Deposit relationship of Rs. 1,000,000 in Fixed Deposits, Current or Savings Accounts (In one account or as a combination) with a compulsory minimum monthly average credit balance of Rs. 5,000/- in a Savings Account

E-statement & Mobile Banking registration is compulsory
**Foreign currency accounts will be considered only for the total deposit portfolio of Rs.1 Mn
Review Criteria
The bank will periodically review the account balances to identify accounts to be upgraded or downgraded.
Charges
There will be a monthly service charge of Rs. 1,000/- if the account is not maintained according to the above mentioned minimum criteria
Nations Mobile Banking App
Download and Register online with the Nations Mobile Banking App to operate your account conveniently

 Get it on Google Play 

Get it on App Store 
Documents You'll Need
Completed account opening form
Copy of the National Identity Card (NIC) / Valid Passport
Documentary evidence for address verification (Utility Bill, Fixed Telephone Bill, Bank Statement or other).
Nations Salary Account – salary evidence / confirmation of salary from the employer
Any questions?
Get in touch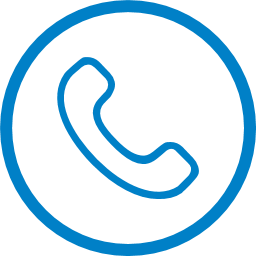 Contact us