Our Commitment to Your Privacy
As we value you and the security of your personal information, we would like to make aware you how to be smart in detecting phishing and scams that take place through email/social media.
Recognize the warning signs
There is a range of simple and effective ways to help protect yourself from phishing and scams. Our tips will help you learn to avoid scams, spot phishing, stay safe online, and keep your account and personal details private and secure. 
Phishing: When a fraudster tries to get your private information via an email or a website.  These details would allow them to access your account and make purchases without you knowing.
Watch out for…
Emails requiring you to click on a link and drive you to a webpage that looks like a legitimate institution.
Alarming messages saying your bill is past due or your account will be locked or closed unless you take action.
Unexpected messages branded with corporate headers that upon inspection have typos and misspellings.      
Website URLs without HTTPS:// or the closed lock symbol next to it.
How to protect yourself…
Don't give out your PIN, password, log-in details or card details
Don't give out a verification code if you weren't expecting it.
Always use Multi Factor Authentication (MFA) wherever its possible.
Always Logout of websites
Keep your anti-virus software up to date and install a desk top firewall
Vishing: When a fraudster attempts to steal your private information via a phone call.
Watch out for…
Someone calls you asking to confirm your Account details
Someone calls you asking for your PIN, Card details and/or Card security code
Someone calls you asking for a verification code that has just been sent to you by email or SMS
They ask you to act urgently, or tell you that unless you do something right away, your Account may be suspended or closed
How to protect yourself…
Never divulge your Account details or verification codes over the phone
We will never ask for the 4-digit or 3-digit security code on your Card 
If something doesn't feel right, simply hang up, then call us on the number on the back of your Card
Smishing: When a fraudster tries to get your information via text.
Watch out for…
A text message prompting you to click on a link.  By clicking the link, fraudsters have an opportunity to install malware on your device.
Suspicious messages about your purchases you did not make. 
Messages with account related news, like offer of gift cards
Scams that are currently trending;
Advance Fee Scam: The scammer contacts the victim seeking for an up-front fee for a gift, a prize or as a transit/clearance fee for a large package of goods or transfer of monies. 
Investment and Romance Scams: Scammers contact the victim via email or social media, offering/showing either a remarkable investment/business opportunity or personal interest - romantic or otherwise towards the victim.
Kindly report any suspicious activity/scams immediately to customerservice@nationstrust.com or our 24H contact centre +94 (0)11 4 414141 / +94 (0)11 4 711411 
Any questions?
Get in touch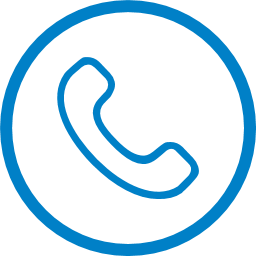 Contact us