We Value your feedback
At Nations Trust Bank we are committed to ensure that our product and services live up to the expectations of our customers who have entrusted their financial needs to us. If you have had an unsatisfactory service experience or feel that your suggestions will help us improve the quality of our service. Please tell us about it. You may follow one of the below options to reach us
Mail your concern to:
The Manager Customer Experience
Nations Trust Bank
Head Office.
242, Union Place, Colombo 2.
Mobile: 0772 240 366
Email us on:
customerservice@nationstrust.com
Call our 24/7 hotline on:
011 44711411 and press 6
Submit the form at the bottom of the page
This is how we resolve your complaints
Step 1: Reach us through any of our above touch points to place a formal complaint and obtain your complaint reference number from our representatives.
Step 2: On submission of your complaint a bank representative will contact you who will be your dedicated contact personnel until your complaint is resolved.
Step 3: We will do our utmost to resolve your complaint immediately or within 3 working days.
Step 4: However, depending on the complexity, if we require more time to resolve your complaint, we will keep you notified.
Step 5: In an event you are not satisfied with the resolution provided by the bank please inform your dedicated contact person so that we could see what more could be done.
Step 6: We are committed to resolving any concern that you raise to us to ensure your utmost satisfaction. In the event the resolution is not up to your expectation, you can also approach the Financial Ombudsman, Sri Lanka Office.
Contact details of the Financial Ombudsman:
143A, Vajira Road, Colombo 5
Telephone: +94 11 2595624  
Fax: +94 11 2595625
Email: fosril@sltnet.lk
Website: www.financialombudsman.lk
Please fill and submit the following details for more information
Any questions?
Get in touch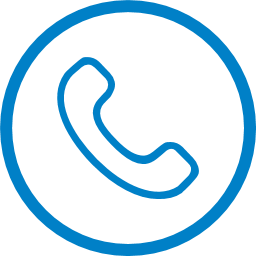 Contact us