Activate Your Card & Set the PIN
Now you can activate your new Nations Trust Bank Cards and create your own PIN using the Nations Mobile App or Nations Smart ATM/CRM or by reaching out to our hotline.
This will provide you with the convenience and safety of creating your own PIN. It's much faster and less hassle than receiving a PIN through a physical letter.
Why this is better
Self-Activation and PIN set option
Require only few simple steps
Simply reset the PIN when the old PIN is forgotten
Safety paired with convenience
Watch this video to know more about how to activate your Credit or Debit Card and set the PIN via the Nations Mobile App or a Nations Smart ATM or CRM
How to activate your Credit or Debit Card & set your PIN via the Nations Mobile App
To download the Nations Mobile App, scan the QR code;
If you already have the Nations Mobile App, please follow the below steps;
Step 01: Select "Main Menu"
Step 02: Click "Card Management
Step 03: Select your new Card and Click "Activate Card"
Step 04: Enter your Card CVV and Click "Activate Card
Step 05: Enter the OTP which you received to your registered mobile number/email and set your PIN
Step 06: You will find your activated Card under 'Card Management'
How to activate your Credit or Debit Card & set your PIN via a Nations Smart ATM/CRM
Step 01: Visit a Nations Trust Bank ATM/CRM
Step 02: Select "Activate your Card/Reset PIN"
Step 03: Select the preferred language and insert your Card
Step 04: Remove the Card to proceed, if you are instructed
Step 05: Click "Set/Reset PIN"
Step 06: Enter the OTP which you would receive to your mobile number
Step 07: Select "Yes" to activate the Card
Step 08: Set your new PIN and confirm the PIN
Step 09: Now you have activated and set a PIN for your Card Steps to activate your Credit Card & set
To find the nearest ATM click here
How to activate your Credit or Debit Card & set your PIN via reaching out to our Hotline
Step 01: Call the Nations Trust Bank hotline on 0114 711 411 / 0114 62 62 62
Step 02: Select the Language (English/Sinhala/Tamil)
Step 03: Press 2 for 'Credit Card Activation or Create ATM PIN' or Press 4 for 'Debit Card Activation or Create ATM PIN'
Step 04: Press 1 to 'Activate Card' or Press 2 to 'Create ATM PIN'
Card Activation
Step 05: Press 1 to 'Activate your Card'
Step 06: Press 1 to 'Activate through ATM PIN' or Press 2 to 'Activate through the OTP'
Step 07: Enter Credit Card number
Step 08: Enter the OTP which you would receive to your mobile number
Step 09: System Confirmation of Card activation
Pin Creation
Step 10: Press 2 to 'Create ATM PIN'
Step 11: Enter Credit Card number
Step 12: Enter the OTP which you would receive to your mobile number
Step 13: Enter your new PIN and confirm the PIN
Step 14: System Confirmation of Set PIN
Any questions?
Get in touch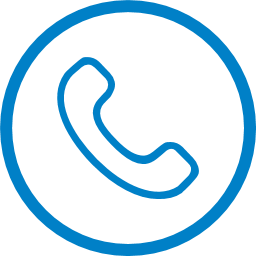 Contact us