Nations Trust Bank American Express partners with Dutch Hospital to Light up the Season
Nations Trust Bank American Express has partnered with the Dutch Hospital Shopping Precinct for the 6th consecutive year to celebrate the end of year festive season and the Dutch Hospital's 7th anniversary. Cardmembers are invited to experience the thrill of the season and enjoy exclusive savings and privileges at the world class restaurants, spas and retail outlets located at the Dutch Hospital, Colombo.
The special partnership between Nations Trust Bank American Express and the Dutch Hospital Shopping Precinct will see Cardmembers treated to amazing savings of up to 20% at top-notch Dutch Hospital establishments such as Ministry of Crab, Next Innings, IkoiTei, Colombo Jewellery Stores, Barefoot, Odel LUV SL store, Harpos, Spa Ceylon, Heladiv, and Taphouse by RnR. These savings will be available exclusively to Nations Trust Bank American Express Cardmembers from the 3rd of December to the 6th of December.
Speaking about the partnership, Niluka Gunatilake – Head of Cards at Nations Trust Bank said, "As the Card for all seasons, we have made it a tradition now to provide our Cardmembers with fantastic seasonal savings at some of Sri Lanka's best dining, retail and therapeutic establishments through our partnership with the Dutch Hospital Shopping Precinct. We are proud to partner with them for the season again this year and to be able to provide our Cardmembers with access to the privileges that arise out of this partnership. One of the highlights of the seasonal cheer will be the magnificent Christmas tree and décor. We invite everyone to come and experience the atmosphere for themselves and enjoy a wonderful season."
In keeping with the traditions of previous years, Nations Trust Bank American Express and the Dutch Hospital Shopping Precinct will light up a glorious Christmas tree, 75 feet tall at the entrance to the Old Dutch Hospital. Courtyards one and two will also feature a tree each at a height of 35 feet. The main tree at the entrance will be surrounded by 36 smaller trees of varying heights ranging from 4 to 10 feet.
The official lighting of the Christmas trees is scheduled to take place on the 3rd of December 2018 and will be followed by a cocktail. Members of the Urban Development Authority, high ranking officials of Nations Trust Bank, tenants of the Old Dutch Hospital and other distinguished guests are expected to be present at the event.
To find out more about this and other offers, please visit Nations Trust Bank American Express online at www.americanexpress.lk or telephone the 24-hour Customer Service Hotline on (011) 4 414141. You can also stay up to date on all Nations Trust Bank Card offers via the Nations Mobile Banking app, which is available for both iOS and Android.
Nations Trust Bank PLC is amongst the top 30 business establishments in Sri Lanka as ranked by Business Today Magazine, ably providing a host of financial products and services to a wide range of customers. Nations Trust is also the bank behind Sri Lanka's first fully digital bank, FriMi. The bank operates 94 branches across the country, boasting an ATM network covering 124 locations and with 44 Cash Deposit & Withdrawal Machines, plus more than 3,500 ATMs on the Lanka Pay Network and is the issuer and sole acquirer for American Express® Cards in Sri Lanka.
Any questions?
Get in touch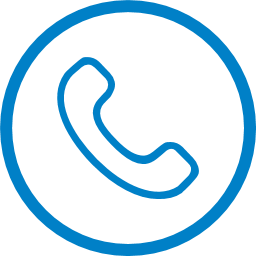 Contact us