An Award Winning Bank
Nations Trust Bank has established itself as a bright star in Sri Lanka's banking firmament, winning numerous industry related awards and blazing new trails in the banking sector in the country. Despite being a relatively new entrant in Sri Lanka, we have been able to demonstrate our commitment to achieve excellence in all aspects of the banking and finance sector.
One area of special significance is the field of Human Resource Management, a discipline close to the heart of Nations Trust Bank, where our corporate goals and employee aspirations go hand in hand.
Nations Trust Bank Awards
Best Customer Service Bank 2021 at The World Economic Magazine and The World Business Outlook 
Eight Awards at The Inaugural FITIS Digital Excellence Awards 2021
"Best Digital Bank in Sri Lanka 2020" at the Global Banking and Finance Awards ® 2020
One of the top 15 business establishments in Sri Lanka in 2019 as ranked by Business Today Magazine
Gold Award for Bank of the Year for Financial Inclusivity (Category B) - Technovation Awards 2019
Gold Award for Bank of the Year for Excellence in Customer Convenience (Category B) - Technovation Awards 2019
Silver Award for Most Innovative Bank of the Year - Technovation Awards 2019
Silver Award for Excellence in Interbank Payments (Banking Institutions) - Technovation Awards 2019
Silver award for the in-house developed "Incus" SME CPR workflow - ICT Awards - NBQSA 2019'
One of the top 30 business establishments in Sri Lanka in 2018 as ranked by Business Today Magazine
"The Category Award on Governance" - Corporate Citizen Sustainability Awards 2017
Winner of the Infosys Finacle Global award for Emerging Technologies led Innovations 2017
Fastest Growing Retail Bank in Sri Lanka - International Finance Magazine Awards 2014
Best Private bank in Sri Lanka - World Finance Banking Awards 2012
Most innovative Bank in Sri Lanka - World Finance Banking Awards 2011
Joint Runner up - Banking Sector Category - Annual National Business Excellence Awards - 2011
Silver Award for the best Annual Report 2009 - League of American Communication Professionals LLC
American Express service quality awards issuing category winner - 2008
Any questions?
Get in touch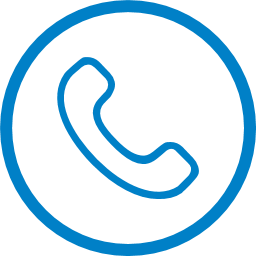 Contact us