Niroshini Paiva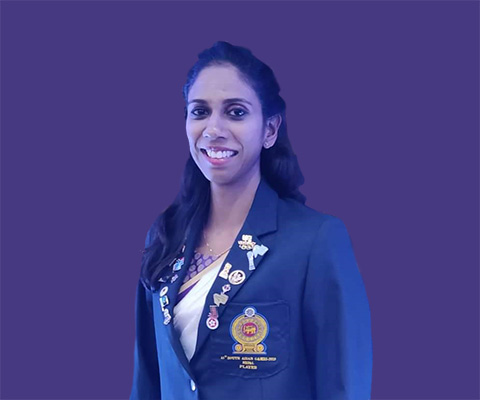 I Joined NTB at the age of 19 and had a dream of achieving the honor of playing for the National Basketball Team,  as a young School leaver I was determined to make it somehow, this dream came true in the Year 2015 as I was selected to represent The Netball World Cup, but my heart was always with the Game I loved the most "Basketball " And I made it to the National Basketball team in the year 2016 where the team emerged Champions in the 1st South Asian basketball championship. This was the start of my sporting Journey and the journey continues.
Balancing my career as a Deputy Manager for the Premium Contact Centre and my passion has been challenging but through hard work, Dedication, Never give up attitude and the immense support system at NTB has made my journey meaningful. And I'm a strong believer of "   "There's winning and there's losing and in life both will happen. What is never acceptable to me is quitting." Quote Magic Johnson.
I now live my dream and can guide many more to achieve theirs Thank You NTB for the memorable journey.
Arosha Liyanaarachchi, Senior Vice President - Commercial Banking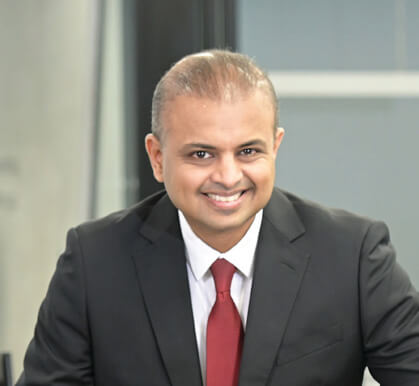 It has been a great  journey with Nations Trust Bank since the time of joining in 2010, in the capacity of a Relationship Manager for the Wholesale Banking unit. The culture of this bank is similar to a global financial institution. The positive environment here, empowered me to make the right business decisions. This Organisation has always welcomed new thinking and that has helped me understand my potential and take me towards a rewarding, fulfilling career.
Lakshan Wanniarachchi - Assistant Vice President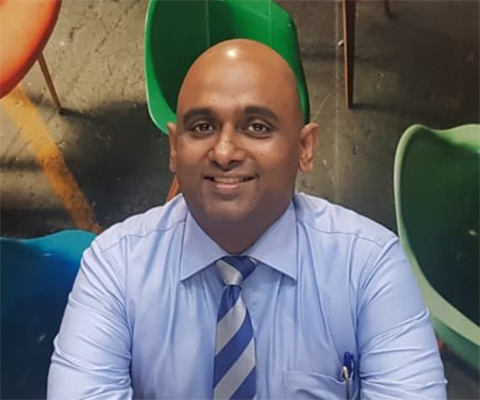 I am the Assistant Vice President, heading the Structured Finance unit at Nations Trust Bank, Corporate Banking. I joined the Bank in 2016, with a 16 year career in banking. Joining the Nations team, was the best decision I could have made for my career progression.
Nations Trust is an organisation, full of opportunities for those dedicated individuals, with high career aspirations and a commitment to excellence. In 2016, I joined the Corporate Credit Risk Management unit as a Manager - later the same year, I got an opportunity to move to Corporate Banking to launch the Structured Finance unit as a Senior Manager and since 2018, I have been heading the Structured Finance and Institutional Banking unit as an Assistant Vice President. I am also a scrabble player, and some of my achievements include two Guinness World Records, ten-time National Champion and ten-time representative of Sri Lanka at the World Scrabble Championships.
The Bank has continued to support me directly by sponsoring my participation at international tournaments as well as by creating a healthy work-life balance, which allows me to pursue my passion. I am truly grateful for the multiple opportunities I've received through this organisation. Thank You Nations Trust, for Making it Happen
Nations Trust Bank takes great effort to create a highly skilled workforce, who can adapt and respond to dynamic market changes. Effective collaboration between business pillars has created  an integrated team with collective thinking and expertise. The organisation also offers multiple growth opportunities for employees to plan their career growth and grow within the organisation.