Corporate Information
A Licensed Commercial Bank established under the Banking Act No. 30 of 1988. A Public Limited Liability Company incorporated in Sri Lanka.
Messrs Ernst & Young Chartered Accountants , No. 201, De Saram Place, Colombo 10
A (lka) from Fitch Ratings Lanka Ltd.
Directors
Ms. Sherin Cader (Chairperson)
Mr. Conrad D'Souza
Ms. Rachini Rajapaksa
Mr. Russell De Mel
Mr. Savanth Sebastian
Mr. Chanaka Wickramasuriya
Mr. Arjun Fernando
Dr. Ramesh Shanmuganathan
Mr. Chandika Hettiarachchi
Mr. Sanjeev Jha
Mr. Hemantha Gunetilleke (Director/CEO)


Board Supervisory Committee (BSC)
Ms. Sherin Cader - Chairperson
Mr. Savanth Sebastian
Mr. Arjun Fernando
CEO's attendance is obligatory.
Board Integrated Risk Management Committee (BIRMC)
Mr. Conrad D'Souza - Chairman
Ms. Rachini Rajapaksha
Mr. Savanth Sebastian
Board Nominations Committee (BNC)
Mr. Conrad D'Souza - Chairman
Ms Sherin Cader
Mr. Chanaka Wickramasuriya
Mr Arjun Fernando
Board Credit Committee (BCC)
Ms. Sherin Cader - Chairperson
Mr. Russel De Mel
Mr. Chanaka Wickramasuriya
Mr Arjun Fernando
Related Party Transactions Review Committee (RPTRC)
Mr. Russell De Mel - Chairman
Mr. Chanaka Wickramasuriya
Mr. Hemantha Gunetilleke
Board Audit Review Committee (BARC)
Ms. Rachini Rajapaksa - Chairperson
Mr. Savanth Sebastian 
(Alternate: Mr. Chandika Hettiarachchi)
Ms. Sherin Cader
Mr. Conrad D'Souza
Human Resources & Remuneration Committee (HRRC)
Ms. Sherin Cader - Chairperson
Ms. Rachini Rajapaksa
Mr. Russell De Mel
Mr. Conrad D'Souza
Board Information Technology Advisory Committee (BITAC)
Mr. Ramesh Shanmuganathan - Chairman
Ms. Rachini Rajapaksa
Mr Arjun Fernando
Mr. Hemantha Gunetilleke
Any questions?
Get in touch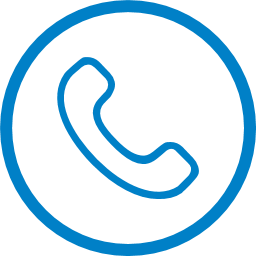 Contact us