Light Up the Season with Nations Trust Bank American Express
The festive season is finally here and the end of year cheer is definitely in the air. As Christmas and the New Year draw closer, it is time to get out our shopping lists and make sure that this year's holidays are the most amazing, indulgent experiences that we can share with our friends and family. To celebrate the festivities, Nations Trust Bank American Express invites you to make this season brighter for you and your family with festive privileges and savings, currently being offered at over 200 merchant establishments across Sri Lanka, this festive season.
Cardmembers can avail themselves of these offers with savings up to 50% on Clothing, 60% on Jewellery & Accessories, 50% on Homecare, 55% on Lodging, 30% on Dining, 25% at Supermarkets, 35% on Home Appliances & Furniture and plenty of interest free instalment plans, ranging up to 60 months, at various merchants. Nations Trust Bank Mastercard Credit and Debit Cards are also eligible for great savings at selected merchants. With these great savings Cardmembers can enjoy a season filled with an abundance of retail therapy, scrumptious dining and fabulous holidays.
Speaking about the extensive savings and privileges for the festive season, Niluka Gunatilleke – Head of Cards at Nations Trust Bank said, "The end of year festivities are very special to us all. Families and friends all gather together to celebrate as one year transitions into another. It's a time for giving and also for indulging in luxuries and festive foods and activities. Thus, the season is also a time when people do a lot of shopping, traveling and improvements to their homes, which makes this the most ideal time to bring special rewards and savings to our Cardmembers. This season, we are offering a wide range of rewards and privileges to all our Cardmembers across all categories. Being the Card for all Seasons we are providing a host of great deals on everything from clothing to furniture, jewellery to toys, dining out to relaxing at a hotel whilst facilitating convenient payment plans. We invite our Cardmembers to join us in celebrating the festive season and we are confident that they will be able to take full advantage of these great savings to have a great, meaningful and rewarding festive season."
To find out more about this and other offers, please visit Nations Trust Bank American Express online at www.americanexpress.lk or telephone the 24-hour Customer Service Hotline on (011) 4 414141. You can also stay up to date on all Nations Trust Bank Card offers via the Nations Mobile Banking app, which is available for both iOS and Android.
Nations Trust Bank PLC is amongst the top 30 business establishments in Sri Lanka as ranked by Business Today Magazine, ably providing a host of financial products and services to a wide range of customers. Nations Trust is also the bank behind Sri Lanka's first fully digital bank, FriMi. The bank operates 94 branches across the country, boasting an ATM network covering 124 locations, including 44 Cash Deposit Machines, plus more than 3,500 ATMs on the Lanka Pay Network and is the issuer and sole acquirer for American Express® Cards in Sri Lanka.
Any questions?
Get in touch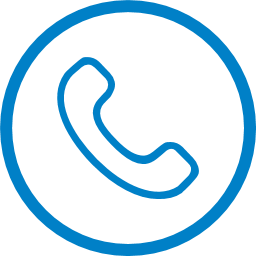 Contact us