Enjoy Indulgent Lunches With American Express
National Trust Bank has introduced yet another exclusive dining experience for their American Express Cardmembers, offering a 25% saving for lunch time dining at Cinnamon Grand, Cinnamon Lakeside and Cinnamon Red restaurants. Cardmembers enjoy a wide choice of high quality cuisine at incredible prices, making the offer an attractive one for business and pleasure lunches alike.
Speaking of the exclusive offer, Zamani Zainudeen – Senior Manager Cards Marketing for Nations Trust Bank said, "Many of our Cardmembers are prominent members in the business community and power lunches are a constant in their lives, thus, we believe this offer will be well received by our Cardmembers ; that said, this delectable offer is also ideal for a casual and relaxed lunch with your family and friends".
Explaining that the offer is valid till the 15th of April 2015, she went on to say that "The offer encompasses a diverse range of dining experiences, ensuring that our Cardmembers have a wide range of choices at their disposal, from some of the best restaurants in Sri Lanka. They have a selection of authentic Sri Lankan at Nugagama to pub grub at Cheers and the variety of international flavours offered at Cinnamon Grand; spicy south Indian dishes at Chutneys with the fragrance of jasmine wafting through the entrance, Classic Italian culinary delights at Echo, seafood extravaganza at Lagoon where you can pick the fresh catch of the day, pick your sauce and cooking method and also get to pick your choice of cuisine be it; Thai, Indian, Chinese, continental or Sri Lankan or dine at Taprobane for an international buffet.
If its Cinnamon Lakeside you have in mind, treat your family and friends to authentic Thai cuisine at The Royal Thai, eclectic range of Chinese cuisine at Long Feng or a delectable Continental and asian specialities at the Dining Room. American Express Cardmembers are encouraged to visit the newest addition to the city's dining pantheon – Flavoured at the Cinnamon Red; we are confident that this offer is a gastronomic delight to our Cardmembers and their guests, ensuring the best in quality, diversity and value".
To find out more details about offers, terms and conditions, or for more information on membership privileges please call (011) 4 414141 or visit www.americanexpress.lk. Nations Trust Bank PLC is one of the fastest growing banks in Sri Lanka today, operating 90 branches and an ATM network covering 124 locations and is the issuer and sole acquirer for American Express® Cards in Sri Lanka.
Any questions?
Get in touch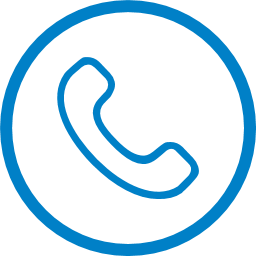 Contact us