Nations Trust Bank Welcomes Harsha Raghavan To The Board
Nations Trust Bank PLC is pleased to announce the appointments of Mr. Harsha Raghavan as Director of the Bank with effect from 1st January 2015.
Mr. Harsha Raghavan currently serves as the Managing Director and the Chief Executive Officer of Fairbridge Capital of Mumbai, India. Fairbridge Capital is a fully owned investment company of Fairfax Financial Holdings Limited, a Company which has insurance, reinsurance and fund management businesses and is headquartered in Canada. Mr. Raghavan has been with Fairbridge Capital since 2011.
In Fairbridge Capital Mr. Raghavan has led a number of acquisitions including Thomas Cook India Limited (NSE: THOMASCOOK), Sterling Holidays (BSE: 523363), and Ikya Human Capital Solutions. He actively supports group company activities including senior management and compensation decisions, strategic planning processes and follow-on acquisitions.
Prior to joining Fairbridge Capital, Mr. Raghavan has served in Steer Capital Advisors LLP, Candover Partners and Goldman Sachs Principal Investment Area across offices in New York, London and Mumbai.
Mr. Raghavan serves on the Boards of Thomas Cook (India) Limited, Thomas Cook Lanka (Private) Limited, Thomas Cook (Mauritius) Holding Company Limited, Sterling Holiday Resorts Limited, Ikya Human Capital Solutions Limited, Magna Infotech Limited, and Avon Facility Management Services Limited. He serves on the Audit and Compensation Committees of all these companies. Mr. Raghavan recently joined the Board of Fairfax India Holdings Corporation, a company registered in Canada.
Mr. Raghavan holds MBA and MS in industrial Engineering Degrees, both from Stanford University and B.A. in Computer Science & Economics from U.C. Berkeley.
Nations Trust Bank PLC is one of the fastest growing banks in Sri Lanka today. Its market positioning of being the benchmark of customer convenience is ably supported by a host of financial products and services that is offered to a wide customer segment. The Bank operates 90 branches and an ATM network covering 124 locations and is the issuer and sole acquirer for American Express® Cards in Sri Lanka.
Any questions?
Get in touch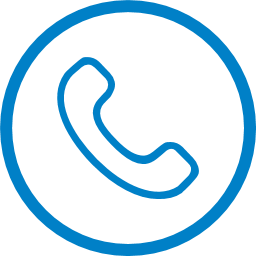 Contact us