Nations Trust Records Resilient Performance Amidst Challenges
The Bank closed the year with a post-tax profit of Rs.2,536Mn recording a growth of 19% over the corresponding year. Core revenue recorded a faster rate of growth of 22% over operating expenses growth of 11%, thereby significantly improving operating margins. However, higher impairment charges and introduction of new tax levies somewhat lowered bottom line growth. The sluggish growth witnessed in loans and advances portfolio during the 1H of the year which mirrored industry trends gradually picked up during the latter part of the year recording a growth of 19% compared to industry growth of 14%. Growth was broad based across all lending portfolios. Deposits too grew in line to support expansion in lending with the most notable growth stemming from CASA which not only improved to 30% of total deposits from the previous year's 25%, but also achieved significant volume growth of 38%.
Net interest income recorded a growth of 16% over the previous period with improved NIMs. The low interest rate environment resulted in the loan book repricing downwards during the year. However, effective management of the asset and liability maturities and repricing decisions as well as optimal allocation of resources to high yielding segments allowed the Bank to improve its NIM to 5.8% during the year.
Net fees, commission and other operating income recorded a growth of 13% which was primarily fuelled by increased volumes in the cards business. Bank endured many challenges in growing trade finance income during the early part of the year owing to slow growth in corporate assets and import volumes in the economy. Net trading income on account of foreign currency recorded losses on funding SWAPs due to the adverse movement in forward premiums. However, the losses recorded for the current period is far lower than the previous year. Trading and mark to market gains attributable to FIS portfolio also contributed towards achieving higher trading income for the current year.
Operating expenses recorded an increase of 11% driven by branch expansion and capacity building initiatives. However, cost efficiency measures pursued through lean management initiatives and increased automation resulted in a slowdown of growth in operating expenses compared to 2013. Cost income ratio reduced to 53% from 58% reported for the previous year. The Bank is firmly committed towards driving its C:I ratio below 50% in the medium term.
The impairment charge for loans and receivables increased notably from Rs.451Mn in the previous year to Rs.1,157Mn during 2014. The impairment estimation methodology was re-calibrated in order to get a more focused view of the portfolio, more specifically in respect of leases, which resulted in booking some additional one- off charges during the year.
The Bank enhanced its presence in key geographic locations by opening 17 new branches and 7 offsite ATMs thus taking its customer touch points to 124 locations. A Sales Force Effectiveness initiative was launched across all branches focusing on inculcating a sales culture among all staff and complementing our customer service proposition. In parallel to the branch-led growth strategy, our focus on a multi-channel approach continued with increased investments in internet and mobile applications. Increasing ATM transaction volumes as well as internet and mobile banking users have confirmed customer preferences for automated and digital channels. The Bank continued to focus on expanding its overseas networks to capture remittance market share in this intensely competitive space. The Bank opened the first of its kind Banking Centre at the Sri Lanka Bureau of Foreign Employment. FCY Home loan product was also launched alongside the remittance value offering primarily targeting this customer segment. Product capabilities were also enhanced, with the launch of Dual Currency Deposits, tailored derivative products and other value additions to customers. A new product targeting the export/import sector, named Nations Trader was launched during the year. This product was selected as one of the top 10 among global competitors at the SME Finance Innovation Awards. In 2014, we introduced the country's first Chip and PIN based USD Travel card, a pre-paid card which enables customers to access USD during their overseas travels. In line with the Bank's environmental sustainability efforts, emphasis was placed on growing the hybrid vehicles leasing portfolio. Through the Hybrid Bonanza initiative the Bank partnered with over 35 car importers to promote hybrid vehicle leasing, offering attractive rates, free vehicle registration and an allowance for fuel.
Commenting on the results and achievements, Renuka Fernando Director/CEO stated "Nations Trust has demonstrated a resilient performance which has withstood multiple industry challenges in year 2014. Private sector credit demand is expected to strengthen in 2015 against the backdrop of conducive interest rates, as well as macroeconomic policies to boost domestic and foreign investor confidence. As the country moves towards a US$4,000 per capita income, our prospects for growth in all our target segments looks positive and we will seek to strengthen our position as the primary bank for Sri Lankans". Nations Trust Bank PLC is one of the fastest growing banks in Sri Lanka today, operating 90 branches and an ATM network covering 124 locations and is the issuer and sole acquirer for American Express® Cards in Sri Lanka.
Any questions?
Get in touch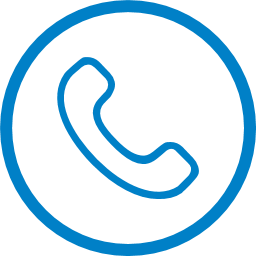 Contact us