Nations Factors – The Easiest Way To Do Business
Nations Trust Bank has now launched Factoring service through all it's branches and is available island wide with it's latest expansion drive to increase their reach in factoring and/Post Dated Cheque Discounting products. Key objectives of the expansion of Nations Factors are to provide a one-stop-shop for the Factoring customers, increase access to finance and build capacities among SME and Corporate customers. Through the wide spread  network customers can access all financial products and services offered by Nations Trust Bank as well as Business Advisory services that enhance knowledge and skills which will help them to take their business to the next level.
 
The success story of Nations Factors, the factoring arm of Nations Trust Bank is built on a foundation of expertise and customer oriented service; resulting in a loyal clientele which has grown over the years. Factoring is a short term working capital solution for businesses which sell products or services on credit.

Factoring is custom-made for growth oriented companies, which outgrow the traditional lines of credit due to limited collateral. When a business is operated through factoring, it is almost impossible to outgrow a credit line. Factoring is useful to customers who regularly sell on credit. Most invoices have extended credit terms of up to 30, 45, 60 or even 120 days! A customer can either wait till the end of the credit period to collect payments from the debtor, or else can opt to immediately receive funds by discounting the invoice which is raised to facilitate the transaction with a factoring company while a percentage of the invoice is paid upfront to the client. "In this way the client is ensured of a continuous flow of working capital. Whilst the advance payment is made immediately on receipt of the invoice and the balance amount is paid to the client upon receipt of money from the debtor, after deducting the factoring charges. Essentially the factoring company "purchases" the invoice from the client. Thus the client's working capital is automatically increased by the prepaid amount which is available for re-investment in the business. 

Nations Factors offers its clients the flexibility to decide which debtors should be assigned based on the client's working capital requirement. "At Nations Factors, factoring is offered as a collateral free facility. We look at the sales made to the selected debtors and offer a suitable limit to the customer" said Senior Manager Factoring, Mr. Hirantha Bandara Tennakoon.

The expansion of our branch network has enabled Nations Factors to serve a network of client's island wide. In addition, Nations Factors offers facilities such as invoice discounting, cheque discounting, sales ledger management, collection of receivables and advisory services to customers. Thus, Nations Factors ensures that their customers' businesses run smoothly through the use of their specialized services.

Nations Trust Bank PLC is one of the fastest growing banks in Sri Lanka today. Its market positioning of being the benchmark of customer convenience is ably supported by a host of financial products and services offered to a wide range of customers. The bank now operates 90 branches, an ATM network of 126 locations and is the issuer & Sole Acquirer for American Express Cards in Sri Lanka.
Any questions?
Get in touch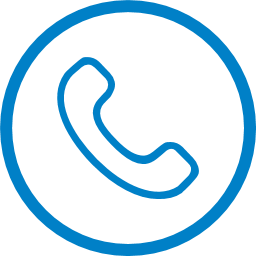 Contact us