Nations Trust Bank Opens 90th Branch In Narahenpita
Nations Trust Bank, a key player in the financial services industry, reiterated its commitment towards expansion with the opening of the Narahenpita branch expanding the branch network to 90 branches. Narahenpita consists of number government institutions as well as some major private hospitals in the country and business ventures and Nations Trust Bank will offer many innovative products and services together with an unparalleled service of 365 day banking with extended banking hours.
The new branch is located at No 255/2, Kirula Road, Colombo 5 and is open on weekdays from 9.00 am to 6.00 pm. The Bank is also open on weekends, Poya days and other Bank Holidays from 9.00 am to 12.00 pm.
Nations Trust Bank offers end-to-end financial solutions that range from savings to current accounts, investment plans, fixed deposits, remittance services, American Express® Credit Card, MasterCard Credit Card and USD Travel Card. Nations Trust Bank also offers segmented services such as Private Banking, Inner Circle and Business Banking propositions, which are well-received value propositions amongst the bank's loyal customer base.
'Nations Salary Saver' comes with bundled offers and is undoubtedly a gateway for the bank to position itself as the primary bank of the salaried segment. The Nations Salary Saver delivers the best return on your salary with an unmatchable variety of benefits such as 1% off on personal loans, a pre-approved lease, overdraft facilities and no bank charges.
Nations Leasing Plus is the first product in the leasing industry whereby the lease customer is entitled to an additional line of credit in the form of an overdraft. It is envisaged that through this offer the customer would be in a better position to meet any unexpected financial commitment that may arise.
The launch of the Nations Shopping Card (Debit Card) is also an initiative that stems from the need to deliver timely and accurate solutions that add value to the lives of customers. The dual functionality of the Nations Shopping Card, both as an ATM card as well as debit card, will undoubtedly transform customer perceptions of shopping convenience.
Nations Trust Bank also maintains strong relationships with world-class remittance partners, which enable the bank to provide unparalleled service excellence. Customers can now receive money sent by loved ones from anywhere in the world through the bank's remittance partners such as MoneyGram, Ria Sigue, UAE Exchange, Xpress Money and many other exchange houses located globally. Business customers will have access to their working capital requirements as well as services such as factoring and post-dated cheque discounting through the newly-opened branches. The bank's recently-launched Business Loan product will also speedily fulfil the capital requirements of emerging enterprises. An attractive reward scheme is on offer for Platinum and Gold business customers, where points can be earned based on customer transactions through the business account over a period of time. This reward program offers one-for-one redemption on points, which means that a reward point is equivalent to one rupee, giving you the best value in redemption.
Commenting on the opening Deputy General Manager - Consumer Banking, Priyantha Talwatte stated;
"We are happy to open our 90th branch in Narahenpita which is considered as a municipal ward of Colombo city. This town has been changed drastically with the development of several major private hospitals and major government institutions. The opening of this branch will facilitate our valuable customers with 365 day banking as well as extended banking hours offering an unparalleled customer experience to the corporate, small and medium enterprises and individual customers. Our dedicated branch staff will provide our valued customers expert advices on investment opportunities and their regular banking needs".
Nations Trust Bank PLC is one of the fastest growing banks in Sri Lanka today. Its market positioning of being the benchmark of customer convenience, is ably supported by a host of financial products and services offered to a wide range of customers.The bank closed the third quarter ending 30th September 2014 with a post-tax profit of Rs. 1987 Mn, a growth of 24% over the corresponding period in 2013.
The bank now operates 90 branches island wide, an ATM network of 124 locations and is the issuer & Sole Acquirer for American Express® Credit Cards in Sri Lanka.
Any questions?
Get in touch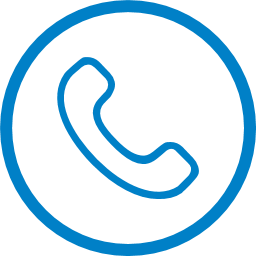 Contact us