American Express – The Card For All Seasons!
As Avurudu approaches and festivities draw nearer, American Express Cardmembers will enjoy a plethora of savings and privileges this festive season living up to its brand promise as the "Card for all Seasons".
American Express partners with an array of leading retail clothing stores to offer Cardmembers a whopping 20% savings this Avurudu. With offers commencing from the month of March and leading up to 12th April 2014, Cardmembers can visit their favorite clothing store on the assigned dates to enjoy the special savings. Commencing with the 20% savings at Steel Blue from 26th to 28th March, House of Fashions on 29th March, Cool Planet on 31st March, Romafour on 04th April, NOLIMIT and Pallu on 6th April , CIB on 08the April, Glitz on 9th April, Hameedia, Adidas, The Rymond Shop, Planet Fashions and Signature of 10th April, Odel, Nike, Charles & Keith, French Connection, Levis, Galleria, Mango , Giordano, Mothercare and Splash on the 11th and 12th April 2015.
Also Avurudu being a perfect time to purchase the latest electrical goods and furniture to revamp your home, American Express Cardmembers can make use of convenient payment plans available on the Card for purchases made at leading consumer durables retailer Abans. Cardmembers will enjoy interest free installment plans up to 50 months on all items and savings up to 50% on a range of consumer durables at all Abans Showrooms Island wide till the 30th of April 2015. American Express Cardmembers will enjoy fantastic savings in Jewellery this Avurudu with 30% savings at Bullion Exchange on white gold, diamond and gem set jewellery from 26th to 28th March, 12.5% savings on watches at Colombo Jewellery Stores from 01st to 06th April , up to 50% savings at Diamond Dreams from 4th to 6th April and Up to 45% savings at Raja Jewellers from 6th to 11th April 2015.
American Express Cardmembers who use their Card to make purchases at Keells Super and Super K outlets during the weekend will be rewarded with a 20% saving on fresh vegetables for total supermarket bill values above LKR 5000. This offer is valid every Saturday and Sunday till 30th April 2015. Cardmemebers will also enjoy 25% savings at Burger King for bill values above LKR 1500 from 08th to 12th April 2015.
Nations Trust Bank American Express partnering with Cinnamon City Hotels offers Cardmembers a gastronomic delight with 25% savings on lunch at Nugagama, Cheers Pub, The Tabrobane, The Lagoon, Chutneys and Echo restaurants at Cinnamon Grand, The Dining Room, Long Feng and Royal Thai restaurants at Cinnamon Lakeside and Flavoured located at Cinnamon Red making it the perfect time to treat your family and friends to a scrumptious dining experience.
American Express Cardmembers traveling overseas can make use of the amazing 15% savings at the World Duty Free located at Bandaranaike International Airport departure and arrival lounge when they make duty free purchases for bill values of USD 50 or above. For those who enjoy traveling locally with friends and family there is a wide selection of lodging properties to go on a perfect family vacation.
Priyantha Talwatte – DGM American Express Cards & Consumer Banking of Nations Trust Bank commenting on the seasonal offers; "Nations Trust Bank American Express wishes our Cardmembers a happy and prosperous New Year! It's a wonderful time to spend with friends and family. We hope that the fantastic savings offered on your American Express Card, covering a wide range of choices from retail, clothing, dining, jewellery , lodging and duty free purchases to convenient payment plans on furniture and electrical appliances at Abans outlets, will make our Cardmembers' shopping more enjoyable and rewarding".
American Express Cardmembers are advised to visit www.americanexpress.lk for more details, latest updates on offers, terms and conditions. You can also call the 24 hour customer service hotline on (011) 4 414141 for any Membership related assistance. Nations Trust Bank PLC is one of the fastest growing banks in Sri Lanka today, operating 90 branches and an ATM network covering 124 locations and is the issuer and sole acquirer for American Express® Cards in Sri Lanka.
Any questions?
Get in touch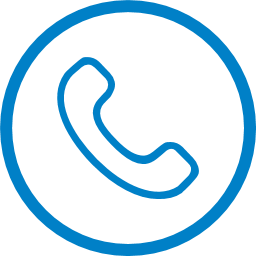 Contact us