Nations Trust HR: Evolving With The Times
Ramanika Unamboowe – EVP-HR at Nations Trust Bank PLC, one of Sri Lanka's fastest growing licensed commercial banks, told DailyFT about the role of HR and how the Bank is preparing to be a leader in HRM. She also elaborates on how Nations HR hopes to remain relevant and competitive in the future, particularly in line with the Bank's digital evolution.
How has the role of HR Changed?
The role of HR has changed drastically in modern times. We are constantly changing and adapting to new requirements, particularly with Nations Trust Bank's drive towards a digital future.
Our vision is to, 'help people and businesses achieve today's goals and tomorrow's aspirations' and this extends to our people too. After all, without our awesome team, we would not have reached the heights we have in this industry.
This is why we have developed and created a compelling Employee Value Proposition. With our drive towards digital banking, as an organization we are looking to attract the right talent. We want to position Nations Trust Bank both internally and externally as a sought after organization to work at and be a part of. Through this proposition we want to inspire new entrants and our existing team to do bigger and better things. Also, by pushing the Bank's vision, mission and values through our EVP, we are able to create a framework for better employee consistency and competency.
HR has gone from being an administrative department to being a strategic partner to the business. This gives us the ability to contribute to the success and viability of the business. As a modern HR department, we have in depth knowledge about designing work systems in which people can succeed and contribute. Human capital is a major factor in the same vein as finance or technology and it needs to be mobilized effectively to achieve the objectives of the organization.
In addition to being a strategic partner, we have also become employee advocates. Our knowledge about our people allows us to inspire them to deliver, feel engaged and attain a work-life balance. The biggest challenge is the generational change of the workforce from Gen X to Millennials.
Have expectations changed for HR and what do you look for in new people?
Yes, because the nature of human capital itself has changed along with the organization's objectives and the environment in which we operate. Change is the keyword and we have to embrace it, constantly looking for and finding ways to synchronize expectations from HR with the overall organizational objectives.
Recruitment is the first step. How do we get the right people into the organization? We look for the right attitude, people who are digital savvy, analytical, able to think and have the qualifications or experience required for the role. We also look for people who are agile and have the knowledge and ability to apply it. Most importantly, we look for individuals who will embrace the Nations Culture and will live true to our values; those who are willing to change and drive change.
With our commitment to digital banking, we have a strong need to attract a disproportionate number of people from science, technology; engineering and mathematics backgrounds (STEM fields) as we need to spur innovation. Here again our Employee Value Proposition has been designed to position Nations Trust Bank as a place that's suitable for those from STEM disciplines to build a sound career. FriMi, our digital bank, is a great example of how we attracted the right people to power that project.
Tell us more about how you keep employees engaged?
People at different stages of the employee lifecycle have different needs. One initiative that caters to almost all stages is allowing employees' flexible working hours. Work-life balance is important and we encourage people to study, spend time with family, socialize and engage in hobbies.
Recognizing and Rewarding employees for exceptional work is also important for engagement and we have a series of quarterly awards programmes that culminate in two main awards programmes. One is the Magnus Awards that recognizes 12 major achievements including "Employee of the Year" and "Best Service Person". The other is the Retail Banking Awards, especially for our branch employees. Sports are also actively encouraged and we are active in the mercantile sports circuit.
Our Employee Value Proposition also assists us in keeping employees engaged. While it will help attract new talent from outside, it's designed to provide our people with a sense of pride and passion to be working for Nations Trust Bank. It genuinely promotes the idea that each individual employee should be a Brand Ambassador for the organization.
We also take pride in not being a hierarchical organization, everyone is on first name terms and we have an open door policy. Everyone counts at Nations Trust.
In keeping with our open policies we have provided WiFi at all our branches and offices. We know it's difficult for people to function without being connected and we would rather run on a project based work ethic wherever possible rather than a time based one.
How is HR complementing Nations Trust's Digital Strategy?
We have moved to a cloud based HRMS system in keeping with the bank's digital strategy. A first in the banking industry in Sri Lanka, we've come up with an HR app, "Nations Connect". The app allows employees to apply for leave, claim overtime, check salary details, update their pay slips, personal information and process multiple claims online in real-time.
Job positions within the bank are advertised internally first, with preference given to internal staff and can be applied for online. Applicants are evaluated and selected by an independent panel through a transparent, merit based process and all policies are hosted on the intranet (Nations Hub), with access to all.
How do you measure performance and enable career progression?
We don't promote people based on seniority but on performance. Every job role in the bank is graded on five parameters; knowledge, problem solving the job requires types of interactions, accountability and impact of the job to the banks financials. Every new vacancy is advertised and the most suitable candidate is selected through a transparent process.
Our performance appraisal process is based on a balanced scorecard methodology. We set goals at the beginning of year and then have amid-year review in order to have an on-feedback mechanism in place. The year-end appraisal must not come as a surprise to the employee.
We conduct a final appraisal at the end of the year, assigning a rating, which is the key determinant for salary increments and performance bonuses. Being a performance driven organization, we have a variable, performance based bonus scheme. So, as a team and as individuals, we have to achieve to embrace our rewards.
What is your strategy with regard to employee development?
We have introduced an employee lifecycle based training framework that ensures required skills and competencies training takes place in a structured manner based on job grade and function, as opposed to arbitrary selection for training; we divide between core skills and soft skills.
A number of job based certifications have been introduced, which prepares staff to be at the top of their game; specifically for their role. Being certified is a prerequisite for promotions and to hold the respective roles.
We focus a lot on training because we have a young staff cadre at Nations Trust, with the average age being around 29. Youth brings creativity, digital savviness etc… and all of that raw energy must be directed properly for best results.
Have training methods changed? If so how?
Yes, the old classroom style method doesn't work anymore; training material needs to be interesting, easy to understand and preferably an AV experience. We rely a lot on e-learning through online portals with animations, videos and other interactive media.
Effective communication in this regard and in general business activity is essential for us as we are spread out across 94 branches. Even traditional emails have now lost their potency because of the reduced attention span of the readers, so we use EDMs and Nations Hub – our intranet on which all activities and announcements are posted. We also have a closed Facebook group called 'Make It Happen', which has become a key method of communication with 1800 active members. We also use Outlook 365 and features such as Yammer, Sharepoint, Teams & Skype to keep everyone in the loop.
What are the challenges you face in HR today?
The professional 'Banker' is no longer relevant as banking has evolved to be a digital service creating customer experiences. This means employees have to demonstrate competencies and abilities that weren't required in traditional banking. To attract this talent we have to compete with institutions such as telcos and tech start-ups, which is a huge challenge.
Would you like to share any final thoughts?
Next year a new generation of workers will enter the work force. They're now still in schools/ universities and when they enter the workforce they'll have different needs, which we will need to adapt to.
We're looking to create new work structures with different, more flexible working hours and providing certain job roles the ability to work from home. This will specially help women employees to balance their lives. We also plan to engage with school and university students by conducting seminars and team building activities to build awareness of our brand.
People management is an evolving journey just like the digital journey of our bank and we at Nations Trust are excited to keep travelling.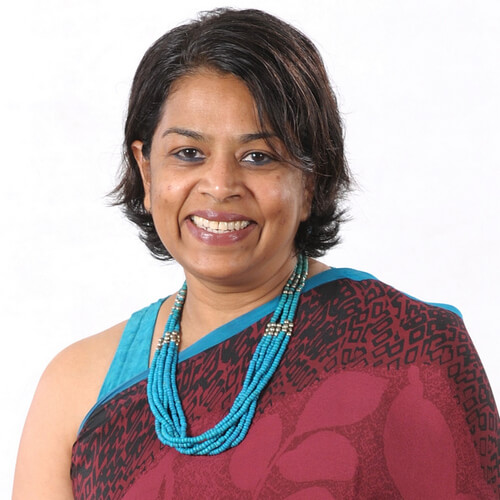 Any questions?
Get in touch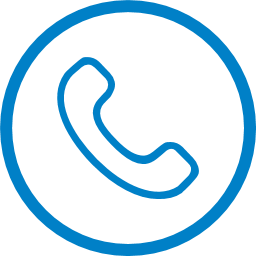 Contact us