Supporting The Nation To Achieve Tomorrow's Aspirations: The Schools Empowerment Programme By Nation
Nations Trust Bank understands that quality education is a key driver of sustainable development in Sri Lanka. In the late 2000s, the Bank set up its Schools Empowerment Programme as a CSR initiative. Through the programme, the bank has sought to identify and establish long-term, supportive relationships with schools in remote areas that require urgent assistance. Over the years, the Bank has been committed to assisting four schools which are, in order of engagement, Galgamuwa Nithalawa KanishtaVidyalaya, Ratnapura Amunuthenna Kanishta Vidyalaya, Anuradhapura/Wahalkada D-5 Vidyalaya and Mulaitivu Mullivaikkal East GTM School. The goal of the programme is to assist in the development of these schools so that they may become model schools in their respective regions.
As part of this on-going programme, Nations Trust Bank constructed a brand new, fully equipped science laboratory, at a cost of over Rs4 million to the Galgamuwa Nithalawa Kanishta Vidyalaya on the 24th of January 2017. The Bank has also donated a year's worth of stationery, school supplies, teaching aids and provisions, worth over Rs 1.8 million, to the students of the schools that the Bank assists. Many parents of students in these schools are farmers and local craftspeople whose livelihoods have been adversely affected by the harsh weather and socioeconomic conditions that these areas have recently experienced. In all, 413 students across the three schools have benefited from this donation.
Discussing the programme, Theja Silva – Deputy General Manager – Legal and Administration/Company Secretary and Head of CSR said, 'There is no greater gift than that of a good education and this is what motivated us to start this programme. We started small, by donating books and moved on from there. Our efforts have yielded tangible results, which can be seen when you compare the pass rates of students at the Nithalawa School. In 2009, when we started, GCE Ordinary Level pass rate was 28% and in 2015 it was 80%. Grade averages have also improved. A similar trend can be seen at the Ratnapura School as well. If you want to invest in the future, there are few better investments than the education of the future generation. Progress is learning and learning is progress and we're grateful to have been able to contribute to this effort and are looking for ways in which we can do more.'
Nations Trust Bank PLC is amongst the top 25 business establishments in Sri Lanka, ranked by Business Today Magazine and is the benchmark for customer convenience, ably providing a host of financial products and services to a wide range of customers. Nations Trust Bank operates 93 branches across the country, boasting an ATM network covering 137 locations plus more than 3,500 ATMs on the Lanka Pay Network and is the issuer and sole acquirer for American Express® Cards in Sri Lanka.
Any questions?
Get in touch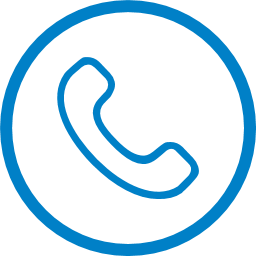 Contact us