Kick-Start Your New Year Resolutions With Nations Trust Bank American Express Amazing Savings & Inte
For a New Year's resolution to be successful we need focus, consistency, commitment, resources and above all, a plan. This is what Nations Trust American Express provides its esteemed Cardmembers, this New Year.
'Our Cardmembers achieve excellence every day, but we want to empower them to do even more. We know what it takes to achieve goals and so strive to provide a holistic banking experience. This is why we are offering our Cardmembers the financial flexibility that they need in the form of a consistent, focused plan and the ability to leverage their resources,' said Nimesh Fernando, the Head of Cards at Nations Trust Bank adding that, 'We are offering meaningful, comprehensive plans and savings of up to 30% to our Cardmembers as they move towards making their dreams a reality.Whatever you aspire to in 2017, Nations Trust American Express is your partner to the end.'
Here's a look at the great offers, savings of up to 30% and interest-free instalment plans available to Nations Trust American Express Cardmembers:
• Weddings - 20-month interest-free instalment plans with up to 15% savings on banqueting, jewellery and related services.
• Travel - 12-month interest-free instalment plans for any destination you can think of.
• Home Improvement - 20-month interest-free instalment plans with up to 30% savings at a wide range of home and interior merchants.
• Health & Wellness - Up to 15% savings at a host of wellness partners.
• Insurance - 12-month interest-free instalment plans on insurance. 
• Accessories - 20-month interest-free instalment plans on mobile phones, tabs, laptops, DSLRs and much more.
As an added bonus, if you're worried and hassled about keeping up to date with mundane, recurring commitments like bill settlements? Don't be,just sign up for Nations Trust American Express Automated Bill Settlements and let your card take care of it for you.Whatever your goals and aspirations in 2017, your Nations Trust American Express Card is one of the most valuable tools in your arsenal. 
To find out more about the offers, terms and conditions or for more information on membership privileges please visit www.americanexpress.lk or call the 24-hour Nations Trust Bank American Express Customer Service Hotline on (011) 4 414141.
Nations Trust Bank PLC is amongst the top 25 business establishments in Sri Lanka, ranked by Business Today Magazine and is the benchmark for customer convenience, ably providing a host of financial products and services to a wide range of customers. Nations Trust Bank operates 93 branches across the country, boasting an ATM network covering 137 locations and is the issuer and sole acquirer for American Express® Cards in Sri Lanka.
Any questions?
Get in touch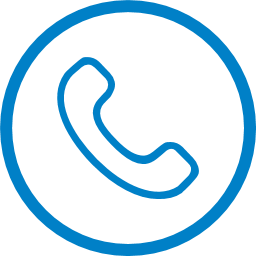 Contact us