Make Saving Your New Year's Resolution - Introducing Nations Max Bonus With 60% Bonus Interest On Sa
A primary objective of financial savings is to act as a buffer during periods of adversity and it's important to see that these savings generate a reasonable rate of return over the long term.One of the most effective ways to accomplish this is through a savings account that offers a good rate of return.
On the 1st of January 2017 Nations Trust Bank unveiled the Nations Max Bonus savings account. With Nations Max Bonus, you will be able to enjoy the best yields for savings accounts and relax with the knowledge that your savings are safe with one of Sri Lanka's most trusted banks, whilst generating a handsome return.
With Nations Max Bonus, you'll get up to 60% Bonus Interest on your savings, depending on the balance that you maintain in your account.You'll also be entitled to other great benefits such as:
• Life Insurance cover of LKR 100,000/- and critical insurance cover of LKR 25,000/-
• Overdraft Facility in line with the value of your Nations Max Bonus balance.
• Nations Shopping Debit Card.
• Internet Banking, Mobile Banking and SMS Banking facilities free of charge.
• Special SMS alerts on all transactions free of charge.
• The choice of receiving an Account Statement or a Passbook.
To open a Nations Max Bonus account you'll need an initial deposit of LKR 1,000/-. To become eligible for Bonus Interest, you'll need to maintain a balance of at least LKR 10,000/-. The higher your balance, the more Bonus Interest you'll receive maximum up to 60%.
Sheahan Daniel, the Head of Branches at Nations Trust Bank said that, 'Our primary objective is fulfilling the needs of our customers and supporting them throughout their lives. We've launched the Nations Max Bonus account to delight our customers and allow them to reap real, meaningful rewards, while securing themselves for the future.'
Don't wait for tomorrow to start saving. The right time to save is always now. Start 2017 with the firm decision that you'll save for a brighter future and let Nations Trust Bank help you with thenew Nations Max Bonus account. 
Nations Trust Bank PLC is among the top 25 business establishments in Sri Lanka, ranked by Business Today Magazine and is the benchmark for customer convenience, ably providing a host of financial products and services to a wide range of customers. Nations Trust Bank operates 93 branches around the country, boasting an ATM network covering 137 locations, plus access at another 2,500 ATMs across the island via the Lanka Pay Network and is the issuer and sole acquirer for American Express® Cards in Sri Lanka.
Any questions?
Get in touch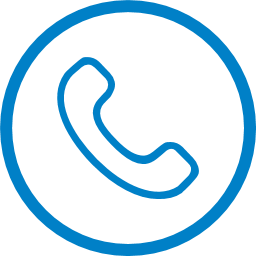 Contact us