Commence The Year By Taking Care Of Yourself, Enjoy Special Savings And Convenient Interest Free Ins
Nations Trust Bank American Express kick started this New Year by introducing special savings and privileges to its valued Cardmembers in the wellbeing Category.
Under the theme "I look after my health. My Card looks after me" American Express enables attractive 12 months interest free installment plans for Cardmembers to renew or sign up for any Gym, Sports Club or Spa Membership. Cardmembers can use their Card to make the payment at any establishment of their choice and simply call the 24 hour customer service hotline (011) 4414141 and make the request to convert it to a 12 month interest free installment plan without any extra charges.
What's more, driving the message out to "live healthy" American Express also has a host of savings and privileges at a wide range of partnering merchants. Encouraging signing up for a gym membership the card offers 25% savings at High Octane and Body Bar on membership,20% savings at Body by Kris on membership, 15% savings at Fitness Kingdom and Fitness First on the annual Membership. And If it is to purchase gym equipment or sportswear Cardmembers can enjoy 10% savings at Glory Treadmills and Reebok Fitness Equipment and 12.5% savings on selected items at Glory Swimwear. Furthermore, helping you indulge, relax and rejuvenate the American Express Card offers special savings at the Spas; up to 40% savings at Azmaara Spa, Up to 30% savings at Ariyanna Spa and 20% savings at Jaal Salon and Spa and at the Amber Spa.
Commenting on this, Zamani Zainudeen, Senior Manager Cards Marketing - Nations Trust Bank PLC said, "We wish our Cardmembers a happy and prosperous New Year with good health and happiness! As we always strive to offer our Cardmembers lifestyle enhancing benefits and privileges, we start this year by encouraging good health and fitness amongst our Cardmembers and what better time to start out with a healthy resolution than the new year? We believe the timely offer of special savings and convenient interest free installment plans at any gym, sports club or spa membership will be enriching and well accepted by our Cardmembers".
The Card also facilitates special savings and convenient payment plans on health check ups at a range of hospitals and cardmembers are requested to visit the website to find out more details about this and other exciting offers, or for information on membership privileges, please call (011) 4 414141 or visit www.americanexpress.lk.
Nations Trust Bank PLC is one of the fastest growing banks in Sri Lanka today, operating 90 branches and an ATM network covering 124 locations and is the issuer and sole acquirer for American Express® Cards in Sri Lanka.
Any questions?
Get in touch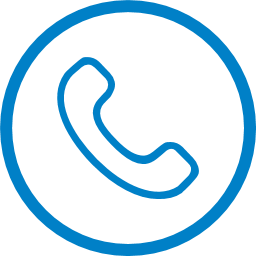 Contact us