Celebrate Avurudu With The Card For All Seasons!
Festive Benefits & Privileges for Nations Trust Bank American Express Cardmembers.
It's that time of year when families get together to celebrate Avurudu and share the joy and prosperity with each other! Celebrate this Avurudu season by taking advantage of the excellent savings, 0% intallement plans and offers available exclusively for Nations Trust Bank American Express Cardmembers. Living up to the promise of being the Card for all Seasons, the fantastic festive offers kicked off from 1st March and only gets better as we approach the New Year with value packed deals at your favourite stores located islandwide leading up to 15th April 2018.
Whatever your plans for Avurudu, from gifting your loved ones to home improvement to family holidays and overseas vacations, Cardmembers can reap the rewards with offers and savings of up to, 25% on Clothing, 60% on Jewellery & Accessories, 30% on Homecare, 50% on Lodging, 25% on Dining, up to 50% for Online Shopping and instalment plans, ranging from 6 months to 40 months at leading partner establishments. With these great savings Cardmembers can enjoy the season with an abundance of retail therapy, scrumptious dining and fabulous holidays.
Speaking about the Avurudu festive offers, Niluka Gunatilake, Head of Cards at Nations Trust Bank cheerfully added that, 'Avurudu means an enjoyable time with family and friends , celebrating prosperity, indulging in traditional rituals , experiencing the fun and cheer with kids, taking them on vacation, hosting friends and family and overall it is a midyear celebratory time we all look forward to. During such a festive celebration as the Card for all Seasons, we are delighted to reward our Cardmembers with special savings and privileges. Whilst facilitating a host of savings at a wide range of partner merchants we also offer financial flexibility by enabling a 12 months installment plans for any transaction over LKR 50,000/- with no additional charges. Cardmembers can literally buy anything from anywhere, including foreign purchases, and call us and have one such transaction converted into an instalment plan. We are confident that all of these benefits will be well received and is timely for our Cardmembers".
This festive season stock up on gifts or revamp your wardrobe for the season and enjoy 20 % savings at House of Fashion, Cool Planet, Hameedia Signature, Adidas, ODEL, Galleria, Mango, Levis, MotherCare, Splash, Amante, Cotton Collection, Fashion Bug, CIB and many more retail establishments. Bring convenience and entertainment into your home with savings of up to 35% at Softlogic & Softlogic Max along with up to 20 month 0% instalment plans, savings of up to 20% at Abans and Damro along with up to 40 month 0% instalment plans. Get your bling on and enjoy up to 60% savings at Stone N String, 45% Raja Jewellers, 20 month 0% instalment plans at Vogue Jewellers and up to 35% savings at Colombo Jewellery Stores and much more jewellery stores.
Nations Trust Bank American Express has also partnered with Keells Super this Avurudhu to offer exceptional savings of 10% on Milk Powder and 20% on all other dairy products. This special privilege is available exclusively for Nations Trust Bank American Express Cardmembers at all Keells Super outlets on weekdays (Monday to Friday) from 5pm to 9 pm for bills exceeding LKR 3,000/- from the 1st of March till the 30th of April 2018.
These are only a glimpse to the offers that are available this Avurudu season on your Nations Trust Bank American Express Card. For an extensive list of festive offers available, we urge you visit www.americanexpress.lk or call the 24-hour Customer Service Hotline on (011) 4 414141. You can also stay up to date on all Nations Trust Bank Card offers via the Nations Mobile Banking app, which is available for both iOS and Android.
Nations Trust Bank PLC is amongst the top 30 business establishments in Sri Lanka, ranked by Business Today Magazine and is the benchmark for customer convenience, ably providing a host of financial products and services to a wide range of customers. Nations Trust is also the bank behind Sri Lanka's first fully digital banking and payments platform, FriMi. The bank operates 93 branches across the country, boasting an ATM network covering 137 locations plus more than 3,500 ATMs on the Lanka Pay Network and is the issuer and sole acquirer for American Express® Cards in Sri Lanka.
Any questions?
Get in touch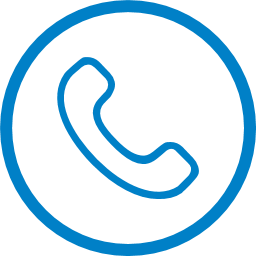 Contact us