NTB launches Inner Circle to offer more exclusive banking proposition with more flexible terms
Inner Circle is an exclusive banking proposition that lets accountholders access special benefits and privileges that are not available to everyone. As an Inner Circle member you will experience enhanced levels of service that include a dedicated relationship manager, Nations Trust Bank's unique Bank-At-Your-Doorstep service and preferential rates on deposits, loans and overdrafts along with dedicated service counters at all Nations Trust Bank branches island-wide.
In addition to this, customers can also avail themselves of 24/7 access to their accounts quickly and securely via Nations Trust Bank's extensive and fully-fledged digital banking services that include Mobile Banking, SMS Banking and Internet Banking, all free of charge.
The re-launched Nations Inner Circle is made more accessible by flexible eligibility criteria and also introduces new benefits such as Salary Guard and Health Cover, which are both invaluable in times of adversity. Salary Guard ensures that your family will receive up to six months' worth of your salary in the event of your unfortunate demise, while Health cover lets you access a critical illness cover of Rs. 100,000 during medical emergencies and also entitles you to one free medical health check-up every year with free medicine delivery within 20km of Colombo 7.
Members also enjoy exclusive access to free services and preferential terms such as free Debit and Credit Cards, preferential interest rates on loans and fixed deposits, preferential tariffs and fee waivers on almost all banking services such as leasing, and foreign currency transactions along with free ATM withdrawals. Customers will also enjoy 24/7 access to cash facilities via ATMs and Cash Deposit Machines.
Speaking about the Inner Circle membership, Nations Trust Bank Senior Vice President Branch Net Work Sheahan Daniel said that, "Our clientele have great aspirations. To reach these lofty heights means that they are often busy and have hectic lifestyles. Inner Circle strives to make their banking experience worthy of their discerning tastes and more suited to their lifestyles. Through Inner Circle we seek to enable our customers to bank with ease, without worrying about mundane issues. We make it easy, accessible and above all provide our Inner Circle customers with the priority treatment that they deserve, regardless of the channel they use to access their accounts."
Beginning with a small membership, Inner Circle has now grown and the Bank is seeking to increase accessibility even further by introducing new, more flexible eligibility criteria. In the past, Inner Circle members were required to maintain a minimum net monthly salary remittance or a minimum deposit portfolio value. However, going forward, customers that meet any of the following criteria will be eligible for membership: maintaining a minimum net monthly salary remittance of LKR 75,000/- OR a minimum total deposit portfolio of Rs. 1,000,000 while also maintaining a minimum monthly average balance of Rs. 5,000 in a savings or current account or subscribing to a Nations Personal Investment Plan (NPIP) with a minimum monthly instalment of Rs. 24,119 to build at least Rs. 1,000,000 over three years or having a Nations Trust Bank Credit Card with Limit over Rs. 250,000 or having a Personal Loan with an initial loan value of Rs. 1,500,000 combined with maintaining a minimum monthly average balance of Rs. 50,000 in a Savings Account or Rs. 25,000 in a Current Account or Rs. 100,000 in Fixed Deposits.
If you are eligible for Inner Circle membership, wish to become an Inner Circle Member or are looking for more information please call Nations Trust Bank on their 24/7 dedicated Inner Circle Hotline on 011 4 62 62 62 or visit your nearest Nations Trust Bank Branch.
Nations Trust Bank PLC is amongst the top 30 business establishments in Sri Lanka, ranked by Business Today Magazine and is the benchmark for customer convenience, ably providing a host of financial products and services to a wide range of customers.
Nations Trust is also the bank behind Sri Lanka's first fully digital banking and payments platform, FriMi. The bank operates 93 branches across the country, boasting an ATM network covering 137 locations plus more than 3,500 ATMs on the Lanka Pay Network and is the issuer and sole acquirer for American Express Cards in Sri Lanka.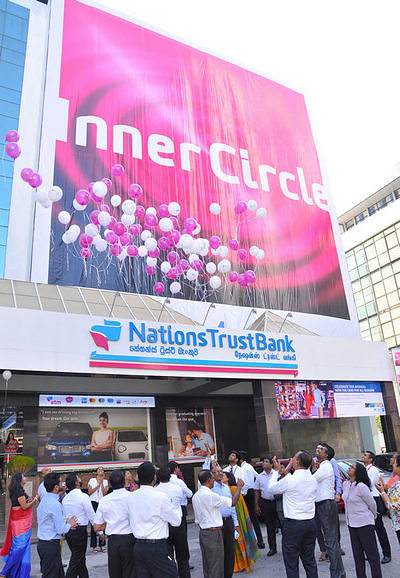 Any questions?
Get in touch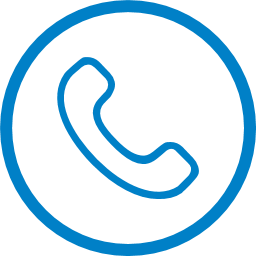 Contact us