Nations Trust Bank's 'Inner Circle' Re-Launched To Open Doors To A Wider Customer Base
Nations Trust Bank (NTB) recently re launched the 'Inner Circle' product with significant benefits that will be accessible to a wider customer base. The re-launched 'Inner Circle' is specifically designed for the salaried customer by remitting just LKR 75,000/- per month from his/her monthly remuneration into a Nations Trust Bank Salary Saver Account. A minimum monthly remuneration of LKR 100,000/- becomes the basic criteria for eligibility to Nations Trust Bank's 'Inner Circle'.

'Inner Circle' by Nations Trust Bank was developed over a decade ago, designed specifically to help customers adjust to financial responsibilities, within the scope of monies deposited. The new offering, available to anyone with the stipulated minimum monthly salary remittance of LKR 75,000/- entitles them to all the benefits and facilities that are currently being afforded on the package. 

These include from reduced and preferential interest rates on personal, housing and automobile loans to American Express Platinum credit cards and World MasterCard credit cards to 'Inner Circle' debit cards, pre-approved lease limit of up to LKR 2 million and a host of other benefits that enhances one's lifestyle.

"Building relationships is the mantra in our Bank and to that extent we have re-developed the Inner Circle product to open it out to a wider segment of customers" said Priyantha Talwatte, Deputy General Manager, Consumer Banking of Nations Trust Bank. "We are delighted to make this offering available to a wider group".

"Inner Circle helps customers make the most use of their salaries. It's simple, transparent and we encourage working people to benefit from it", Talwatte went on to note.

Commenting on the Bank's initiative in expanding the 'Inner Circle' portfolio, Talwatte explained "This is the most competitive climate for savings accounts that we have seen in years and we invite customers to make the best use of their salaries through this service" 

For non customers of NTB, a new account can be opened over the counter at any of their 92 branches in a matter of minutes.

Nations Trust Bank PLC is ranked among the top 25 business establishments in Sri Lanka by Business Today magazine & its market positioning of being the benchmark of customer convenience, is ably supported by a host of financial products and services offered to a wide range of customers. The Bank operates 92 branches across the country with an ATM network that covers 130 locations and is the issuer and sole acquirer for American Express® Cards in Sri Lanka.
Any questions?
Get in touch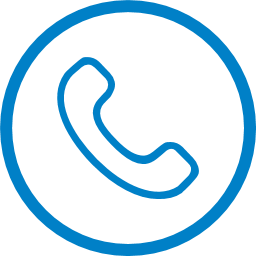 Contact us