Fashion Card of Nations Trust Bank American Express celebrates luxury Resort wear with Fashion Week
Synonymous with luxury lifestyles, Nations Trust American Express Card takes pride in bringing forth distinctive and memorable experiences for their Cardmembers. As the official 'Fashion Card' for the third consecutive year, Nations Trust Bank American Express partners with Fashion Week Colombo for Swim + Resort in its latest edition that will showcase luxury resort-wear.
Scheduled to take place from 4th July to 7th July at the luxurious Shangri-La Hotel, Colombo – this year's Fashion Week edition, aptly themed Swim + Resort bases itself on showcasing luxury resort-wear as well as being a global platform for sustainable swimwear. Nations Trust Bank thrives itself on being a bank that drives several sustainable initiatives towards conservation and a global initiative such as this encourages the fashion industry to be sustainable and responsible.
Speaking at the launch of this year's Fashion Week edition of Swim + Resort, Priyantha Talwatte, Senior Executive Vice President - Consumer Banking & American Express Cards said, "It's natural for a brand such as Nations Trust American Express that encompasses luxury and lifestyle to be associated with this year's edition of Swim + Resort for a third consecutive year. We take pride in backing global initiatives and this event attracts like-minded people who seek trendy and luxurious lifestyles similar to our customer base. That being said, Nations Trust American Express is privileged to be associated with this event and to support these responsible associations continuously. Most of the designers and the audience at these shows are our customers therefore they become ultimate buyers around the world."
Having being initiated in 2016 with a focus on swimwear and resort wear. Now it has redefined it's focus to the growing segment of luxury resort wear. It is the nurturing platform for aspiring swimwear designers, and manufacturers to showcase their collections and establish their brands alongside established international labels.
Partnering for a third successive year, Nations Trust Bank strongly believes in the potential of Swim + Resort giving Sri Lankan designers the opportunity to showcase their work on a global platform and for international designers to further their presence in Sri Lanka as well as the Asian region.
"There is a growing interest in Luxury Resort wear around the region that also translated into consumption by discerning fashion consumers. Fashion Card by Nations Trust becomes an enabler to that group. We are pleased to have Nations Trust Bank American Express on board for the third year and we hope that this journey of development will continue." Ajai Vir Singh, Founder President Fashion Week Colombo.
As a brand that strives to deliver the best in class service and personal recognition, enabling benefits and privileges to facilitate the luxury lifestyle of Cardmembers, the events lined up during Swim + Resort week will go hand in hand with the Nations Trust American Express promise to their Cardmember.
The runway shows planned for this season will feature latest collections in luxury resort wear and swimwear fashion designed by five renowned international designer swimwear brands. Furthermore, the Fashion Week Emerging Designer Showcase will introduce the collections of seven promising designers.
Nations Trust Bank PLC is amongst the top 30 business establishments in Sri Lanka, ranked by Business Today Magazine and is the benchmark for customer convenience, ably providing a host of financial products and services to a wide range of customers. Nations Trust is also the bank behind Sri Lanka's first fully digital banking and payments platform, FriMi. The bank operates 93 branches across the country, boasting an ATM network covering 139 locations plus more than 3,500 ATMs on the Lanka Pay Network and is the issuer and sole acquirer for American Express® Cards in Sri Lanka.
Any questions?
Get in touch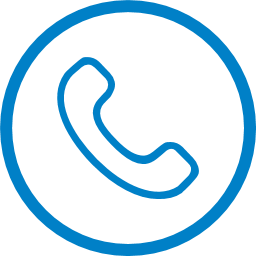 Contact us