Winner Of Novel Nations Trust Bank Credit Cards Promotion Walks Away With An Entire Bowser Of Fuel
Since its inception Nations Trust Bank has been committed to delivering unparalleled products and services, and recently announced Mr. Milroy Perera as the winner of the Free Fuel Bowser Giveaway, a unique and revolutionary program which offers the Bank's American Express and MasterCard Cardmembers a chance to win 13,200 litres of fuel.
"We at Nations Trust Bank have conceptualized a gamut of unique programs to enhance the lives of our American Express and MasterCard Cardmembers. This fuel program was formulated to deliver on this promise and give one lucky Cardmember the experience of unique benefits, such as travelling without worrying about fuel costs for months to come. This offer substantially complements our brand promise of enhancing a Cardmember's dynamic lifestyle. I thank all our loyal Cardmembers for being a part of this promotion and extend my congratulations to Mr. Milroy Perera." said Nimesh Fernando, Head of Cards at Nations Trust Bank.
This program, which launched on the 1st of July and concluded on the 30th of September, required Cardmembers to use their Nations Trust Bank American Express or MasterCard Credit Card at any fuel station island-wide for a minimum value of Rs. 2,500. 
The winner was selected through a draw and will be rewarded with a monthly credit limit equivalent to their average monthly transactions during the promotion period until the total winning amount has been remunerated.
Mr. Perera said, "It's exciting to be rewarded with this fabulous program from Nations Trust Bank. I have been an American Express Platinum card member of Nations Trust Bank for 9 years now and have been overwhelmed with the programs and services provided. Nations Trust Bank has lived up to its promise of being a lifestyle partner and has thus enhanced my shopping, lodging, dining and travel experiences with a multitude of programs. I will continue to use my card and eagerly await more programs the bank will introduce in the months to come".
In addition to this program, the bank also offers Cardmembers with an opportunity to win Rs. 100,000 each month, simply by using their American Express and MasterCard credit card at any fuel station island-wide for a minimum value of Rs. 2,500 from 1st October to 31st December. The bank intends to continually grant their Cardholders with programs that enhance their lifestyles.
Nations Trust Bank PLC is ranked among the top 25 business establishments in Sri Lanka by Business Today magazine and its market positioning of being the benchmark of customer convenience, is ably supported by a host of financial products and services for a wide range of customers. The Bank operates 93 branches across the country with an ATM network that covers 135 locations and is the issuer and sole acquirer for American Express® Cards in Sri Lanka.
Any questions?
Get in touch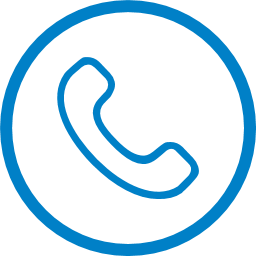 Contact us