Win Three Apple iPhone X Devices When You Pump Fuel With Nations Trust Bank American Express
The Apple iPhone X launched late in 2017 to much fanfare and was a much awaited release in Apple's long line of iPhones that promised to revolutionize the smart phone, making it a highly sought after and very valuable device. This is why Nations Trust Bank American Express, as part of their Pump Fuel & Win programme, has decided to give every Cardmember the opportunity to win an iPhone X bundled with a wireless charger and other branded merchandize. To enter the draw, Cardmembers simply need to use their Nations Trust Bank American Express Cards for fuel for LKR 2,500/- or more at any fuel station island-wide from 1st February – 31st April 2018. Each usage for fuel of LKR 2,500/- or multiples thereof earns Cardmembers additional entries into the draw, increasing their chances of winning.
This edition of the Pump Fuel & Win programme, which is being conducted in partnership with Dialog Axiata PLC, will see one winner chosen each month to receive a brand new iPhone X along with branded accessories. Winners will be selected at special draws conducted by the bank and the prizes will be handed out at a special awards ceremony to mark the occasion.
Speaking about the programme, Mr.NIluka Gunatilake – Head of Cards at Nations Trust Bank said, 'Pump Fuel & Win is a long running programme at Nations Trust Bank American Express and has seen some amazing and valuable giveaways over the years. The main goal of promotions such as this is to reward our Cardmembers for their loyalty. But we want to go beyond just rewarding by surprising and delighting our Cardmembers. Hence we have included additional branded accessories, such as a wireless charger bundled with the device. It will be a fitting reward for our loyal Cardmembers. The device will perfectly complement the sophisticated and affluent lifestyles that our Cardmembers lead. We look forward to discovering who the winners will be.'
To find out more about the Pump Fuel & Win programme and other offers, please visit Nations Trust Bank American Express online at www.americanexpress.lk. Nations Trust Bank American Express can also be contacted on their 24-hour Customer Service Hotline on (011) 4 414141.
Nations Trust Bank PLC is amongst the top 30 business establishments in Sri Lanka, ranked by Business Today Magazine and is the benchmark for customer convenience, ably providing a host of financial products and services to a wide range of customers. Nations Trust is also the bank behind Sri Lanka's first fully digital banking and payments platform, FriMi. The bank operates 93 branches across the country, boasting an ATM network covering 137 locations plus more than 3,500 ATMs on the Lanka Pay Network and is the issuer and sole acquirer for American Express® Cards in Sri Lanka.
Any questions?
Get in touch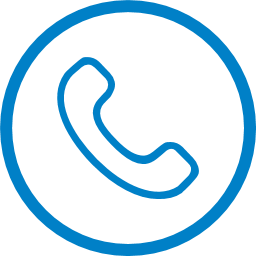 Contact us