Win Big When You Pump Fuel With American Express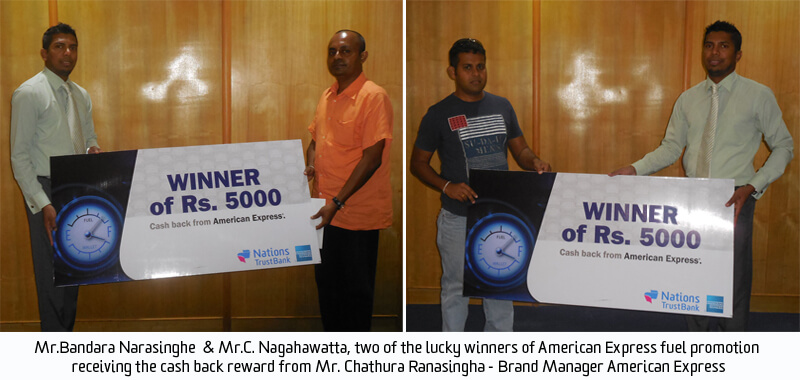 Five Cardmembers stand the chance to win Rs. 5,000 on a weekly basis American Express® from Nations Trust Bank enables you with a cash back offer that rewards five Cardmembers on a weekly basis with their 'Pump Fuel with American Express' promotion.
At a time when the cost of living is increasing and fuel bills rank high on household expenses, American Express® rewards its valued Cardmembers with a cash back offer that gives you an opportunity to receive Rs. 5,000 cash back every time you pump fuel to the value of Rs. 2,500 or above with their American Express® Card, at any fuel station across the Island. This fantastic offer will be valid from July 1st to September 13th, 2015, enabling Cardmembers to potentially enjoy travel, without spending a cent on fuel!
Speaking of this exclusive Cardmember privilege, Zamani Zainudeen the Senior Manager of Cards Marketing for Nations Trust Bank said, "This midyear cash back promotion allows us to reward five Cardmembers on a weekly basis. This time around our fuel promotion is also extended to petrol sheds across the country, allowing you to refill anywhere and be in the running to win Rs. 5,000 every week. Having rewarded 35 Cardmembers within the past seven weeks, we have further extended the promotion to run for a period of thirteen (13) weeks. This serves as another sign of how American Express strives to keep up with the latest and best for our esteemed Cardmembers – adding value to their lives in whatever possible way."
American Express® rewards all cardmembers by transforming their routine purchases into extraordinary winning opportunities. To find out more details about this and other exciting offers, or for information on membership privileges, please call (011) 4 414141 or visit www.americanexpress.lk. Nations Trust Bank PLC is one of the fastest growing banks in Sri Lanka today, operating 91 branches and an ATM network covering 128 locations and is the issuer and sole acquirer for American Express® Cards in Sri Lanka.
Any questions?
Get in touch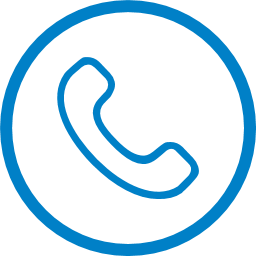 Contact us