Resolve to make health & wellness a priority in 2019 with Nations Trust Bank American Express
We all understand that our health and wellness is of utmost importance. That's why increasing physical fitness and setting aside time to relax are often one of the most popular New Year's resolutions. This New Year, Nations Trust Bank American Express makes sticking to your resolutions a breeze by providing Cardmembers with exclusive savings and privileges at Sri Lanka's premier health and fitness establishments. Cardmembers can enjoy amazing savings at reputed gyms, spas, sports-goods &sportswear establishments, health food restaurants and even healthy ingredients at leading supermarkets to celebrate the New Year.
Speaking about the Wellness Campaign, Niluka Gunatilake, Head of Cards at Nations Trust Bank said, "There is a global trend towards health and wellness. A fit body and healthy mind can enable you to consistently enjoy peak performance.Through these offers and promotions, we are empowering our Cardmembers to live healthier and achieve more in 2019. So, whether you are looking to keep to a New Year's Resolution, make better lifestyle choices or completely change your lifestyle, your American Express Card can help you reach your goal. We are constantly searching for new ways to reward our Cardmembers and what better reward than an avenue to good health and a state of wellness. Therefore, on behalf of Nations Trust Bank American Express, I invite all Cardmembers to make use of these savings to improve their health, fitness and state of well-being."
Enjoy savings on membership fees at top-notch Gyms along with special privileges and 0% instalment plans. Offers are available at Zimantra, Body Doc Fitness (25%), Zero Xcuses (20%), Fitness Connection (20%), High Octane Fitness (20%) and Total Fitness Bay (10%).
Exclusive savings are also available at luxurious Spas such as Jetwing Ayurveda Pavilions (50%), Angsana Spa at Cinnamon Grand Colombo (30%), Mermaid Hotel & Club (15%) and at the Spas of the following Jetwing Hotels (15%): Jetwing Colombo Seven, Jetwing Blue, Jetwing Lagoon, Jetwing Lighthouse, Jetwing Yala, Sunrise By Jetwing, JieJie Beach by Jetwing, Jetwing Lake, Jetwing Vil Uyana, Jetwing Kaduruketha, Jetwing Lighthouse Club and Jetwing Sea.
Cardmembers can also avail themselves to amazing savings on Sportswear & Sports Goods at Fitness Island (10%) for vitamins and supplements, Lumala Giant (up to 40%), Reebok (20%), Puma (20%), Fila (20%) and New Balance (20%).
Save on health related items at Supermarkets as Cardmembers enjoy exclusive savings when they shop at Cargills Food City (25% on weekends from 8am-12pm for fresh vegetables and seafood for bills over LKR 2,500/-), Keells Supermarkets (20% on 20 selected items for bills over LKR 3,000/- till 28th February 2019), Arpico (20% on weekends for fresh meat on bills over LKR 3,000/- from 16th January to 31st March 2019) and Glomark (15% on all dairy products for bills over LKR 1,000 till 28th February 2019).
Cardmembers can also save 15% when you eat healthy at Eat Right.
These special offers are valid from the 1st of January 2019 to the 31st of March 2019, unless otherwise specified. For further details about this and other offers along with terms & conditions and a full list of all savings and privileges available through Nations Trust Bank American Express, please visit www.americanexpress.lk or telephone the 24-hour Customer Service Hotline on (011) 4 414141. You can also stay up to date on all Nations Trust Bank Card offers via the Nations Mobile Banking app, which is available for both iOS and Android.
Nations Trust Bank PLC is among the top 30 business establishments in Sri Lanka as ranked by Business Today Magazine, ably providing a host of financial products and services to a wide range of customers. Nations Trust is also the bank behind Sri Lanka's first fully digital bank, FriMi. The bank operates 94 branches across the country, boasting an ATM network covering 127 locations and 44 Cash Deposit & Withdrawal Machines, plus more than 3,500 ATMs on the Lanka Pay Network and is the issuer and sole acquirer for American Express® Cards in Sri Lanka.
Any questions?
Get in touch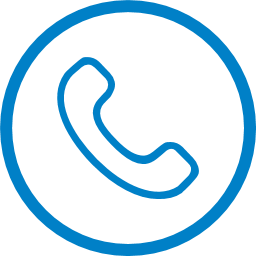 Contact us