Pump Fuel And Win One Big Trip – A Lifetime Of Experiences With Nations Trust Bank American Express
Nations Trust Bank American Express Cardmembers can now pump fuel for LKR 2,500/- or more at any fuel station island-wide and stand a chance to win One Big Trip all around Sri Lanka with all expenses paid. The winner and their companion will enjoy overnight stays at six of Sri Lanka's most luxurious and exotic destinations. Every LKR 2,500/- used for fuel entitles Cardmembers to an entry into the lucky draw, which means Cardmembers increase their chances of winning every time they use their Card to pump fuel.
Nimesh Fernando, the Head of Cards at Nations Trust Bank said that, 'Rewarding our Cardmembers in unique, extraordinary ways is something that motivates us and while we provide many rewards on fuel, we think that this One Big Trip holiday experience is something exceptional. People the world over choose to come to Sri Lanka for the holiday of a lifetime simply because Sri Lanka has so much diversity to offer and is so accessible. Whether it's stunning beaches, tranquil highland lakes or wildlife parks, we have it all. Still, many Sri Lankans rarely get to see their country in its raw, awe-inspiring splendour. So we believe a great way to reward a Cardmember would be to give them an all-expenses paid opportunity to travel all over Sri Lanka and experience every delight that our beautiful country has to offer.'
Nations Trust Bank American Express has partnered with Cinnamon Hotels, Sri Lanka's premier luxury hospitality provider to bring Cardmembers this amazing opportunity. The winner of the One Big Trip Experience and their companion will be entitled to overnight stays at six of Cinnamon's most beautiful and iconic properties around Sri Lanka with the option of choosing to travel to any of the destinations at any time over a three month period. Additionally, the winner will receive two complementary air tickets on Cinnamon Air to travel to any one of the six Cinnamon hotels. The six amazing Cinnamon properties the winner will get to experience are Bentota Beach, HikkaTranz, Cinnamon Wild Yala, Cinnamon Citadel Kandy, Cinnamon Lodge Habarana and TrincoBlu. Whether it is a sun and fun-filled beach holiday, a tropical jungle adventure, a retreat to the highlands or an archaeological quest, the One Big Trip Experience covers all that Sri Lanka has to offer. So why wait – go pump fuel for LKR 2,500 and get on the road.
Please visit www.americanexpress.lk to learn more about this and our other offers along with terms & conditions. Nations Trust Bank American Express can also be contacted on their 24-hour Customer Service Hotline on (011) 4 414141.
Any questions?
Get in touch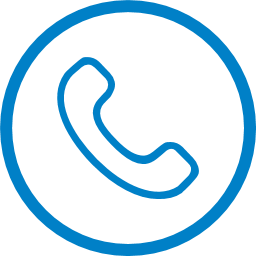 Contact us