Nations Trust Bank American Express Rewards A Cardmember With A Journey Around The Country
Nations Trust Bank American Express Cardmembers were given the opportunity to win an all-expense paid journey around the country with its latest promotion 'Explore Sri Lanka'.
The promotion which concluded on 30th June 2017 required Cardmembers to pump fuel for just Rs 2,500 or more to be eligible to win this fantastic trip. At the end of the promotion, one Cardmember and a companion was awarded with an all-expense journey around the country.
As the winner, Upali Senevirathne, received a complimentary stay at 6 Cinnamon resorts for two, on full board basis. The winner will be able to create memories and indulge in unique experiences, by staying at the different Cinnamon resorts; Hikka Tranz by Cinnamon, Cinnamon Wild Yala, Cinnamon Lodge Habarana, Trinco Blu by Cinnamon, Cinnamon Citadel Kandy and Cinnamon Bey Beruwala for a true island adventure. The entire holiday experience includes a chauffeur driven luxurious ride, inclusive of fuel allowing the winner to indulge in the beautiful landscape and unique towns whilst heading to the 6 destinations.
Furthermore, the winner will also receive two complimentary tickets on Cinnamon Air.
As the proud winner, Upali Senevirathne said, "I am honoured to be a Nations Trust Bank American Express Cardmember for over a decade. What always impressed me over the years was their continuous efforts to stay connected and have a true relationship with me. As a person who loves to travel and experience new things, being able to win a free trip to explore the country is truly an amazing feeling."
Speaking at the event, Niluka Gunatilaka, Head of Cards, Nations Trust Bank said, "Nations Trust Bank American Express always strives towards developing experiences charged with excitement for our Cardmembers. 'Explore Sri Lanka' is one such initiative which we developed keeping in mind to give the best to our Cardmembers. Our core area of focus this time around was to make a platform for every Cardmember to take advantage of this opportunity. They simply had to pump fuel using the card as they would on any given day. We take pride in having a large and loyal customer base, and this encourages and motivates us to keep on improving ourselves to provide the best for them."
"We have partnered with Nations Trust Bank American Express on many occasions and continue to do so because our strategic partnership is a perfect fit for what our brand believes in. We aspire to be the benchmark for the hotel industry in the region and the hotel brand of choice for both local and global travelers by offering them authentic experiences. We are committed to keeping our customers engaged with our brand, by generating excitement around our unique services and flamboyant events. The winner of 'Explore Sri Lanka' will surely experience the rich diversity of the island whilst staying at our vibrant and iconic resorts," said Romesh Walpola, Head of Sales and Marketing- Resorts Sector at Cinnamon Hotels & Resorts and Vice President - John Keells Group.
Nations Trust Bank American Express Cardmembers now stand a chance to win an all-expenses paid holiday of a lifetime to explore the world and experience the best it has to offer by simply using their Nations Trust Bank American Express Cards from the 1st of July to the 31stof October 2017. Cardmember and a companion from each card membership will receive an all-expenses paid holidays to Melbourne, Tokyo, New York, London, Dubai and Singapore which includes airfare, accommodation, dining, sightseeing, transfers and expense allowance based on predefined spend threshold for card membership.
Nations Trust Bank PLC is amongst the top 25 business establishments in Sri Lanka, ranked by Business Today Magazine and is the benchmark for customer convenience, ably providing a host of financial products and services to a wide range of customers. Nations Trust Bank operates 93 branches across the country, boasting an ATM network covering 137 locations and is the issuer and sole acquirer for American Express® Cards in Sri Lanka.
Any questions?
Get in touch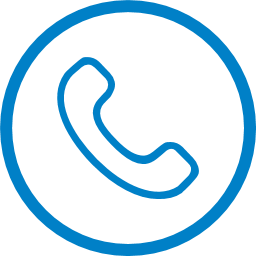 Contact us