Nations Mobile Banking Rewards New Users With A Samsung Galaxy Note 8
New users who download the Nations Trust Bank's Nations Mobile Banking App, who register online and perform at least one transaction using the app are automatically entered into a draw to win a brand new Samsung Galaxy Note 8.
The draw is being conducted over a period of three months from November 2017 to January 2018 with one lucky winner chosen each month to receive this amazing gift. The lucky winners for November and December were Dishani Fernando and Palihenage Don Shiromi Shalika respectively, each walking away with a brand new Samsung Galaxy Note 8.
The draw was conducted as part of Nations Trust Bank's drive to encourage consumers to adopt digital banking and to ultimately realize a sustainable world through a cashless, digital economy that saves time, money and the environment.
Commenting on the initiative, Shaan Wickramesinghe, Chief Marketing Officer, Nations Trust Bank said, "We are always encouraging our customers to adopt new digital technologies. Nations Mobile Banking is one of the most advanced and cutting edge digital banking solutions that is currently available. Therefore, we wanted to randomly reward users and to encourage more people to sign up to Nations Mobile Banking and carry the bank with them in their pockets. We would like to thank all our customers who have signed up for Nations Mobile Banking as they are now truly with us on our journey towards the banking's digital future."
Nations Trust Bank PLC is amongst the top 30 business establishments in Sri Lanka, ranked by Business Today Magazine and is the benchmark for customer convenience, ably providing a host of financial products and services to a wide range of customers. The bank operates 93 branches across the country, boasting an ATM network covering 137 locations plus more than 3,500 ATMs on the Lanka Pay Network and is the issuer and sole acquirer for American Express® Cards in Sri Lanka.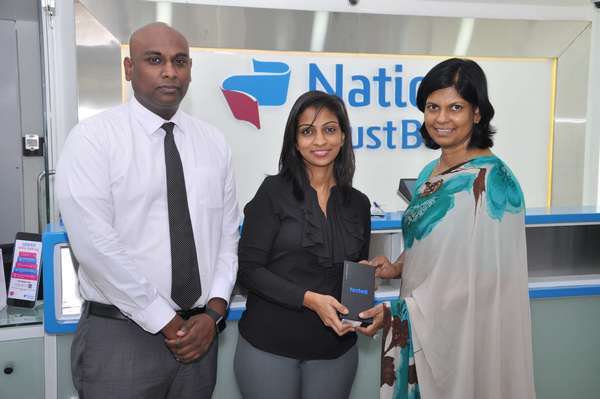 November Winner – Dishani Fernando (Centre) with Andrew Ariarathnam, Senior Manager Digital Channels, Nations Trust Bank (Left) and Shaan Wickramasinghe, Chief Marketing Officer, Nations Trust Bank (Right)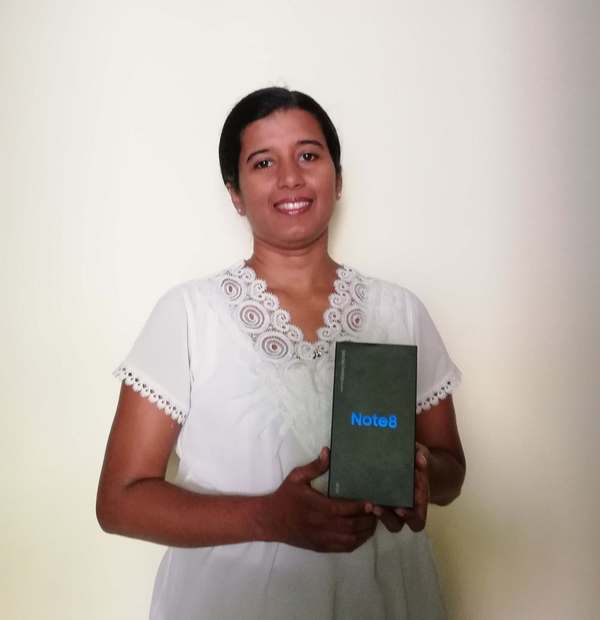 December Winner – Palihenage Don Shiromi Shalika
Any questions?
Get in touch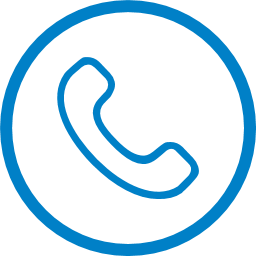 Contact us