Interest Free Installment Plans At Abans With American Express
As the end of the year approaches and festivities draw nearer, Nations Trust Bank American Express Cardmembers will be in the privileged position of being entitled to a multitude of savings this festive season. From sprucing up your home to planning that dream holiday, making it the Card for all seasons.
Nations Trust Bank American Express Cardmembers can enjoy a convenient interest free, 20 month installment plan when they make purchases of Rs. 20,000 and above using their Card and further enjoy a fabulous savings of up to 20% at a wide range of items at Abans, the leading household and electrical appliances retailer, throughout the months of November and December, 2015, storewide. Allowing you time to prepare for a brand new year, redecorating your abode and upgrading your electrical appliances.
Partnering American Express to offer further benefits to Cardmembers in the home improvement category is Lanka Tiles and Rocell. Cardmembers who use their Card for Rs. 25,000 or above to make their purchases at any of these partnering merchant establishments can convert these transactions into a 15month interest free installment plan by simply sending a request SMS to American Express. All you need to do is type AMEX(space)NIC(space)amount and send a SMS to 011 4662767 or call (011) 4 414141 and make the request.
Zamani Zainudeen – Senior Manager Cards Marketing for Nations Trust Bank commenting on the kick off of their seasonal campaign said; "We at Nations Trust Bank American Express look forward to the festive season when we get to reward our valued Cardmembers with a plethora of savings and privileges. We commence the seasons' privileges with a fantastic offer in partnership with Abans, one of the leading merchant establishments which offers a wide range of useful and practical house hold and electrical appliances. The year-end festive season being a time where most customers look at upgrading the household products or introducing a new appliance to their home, we believe this offer is timely and will be well received by our Cardmembers. "
To find out more details about the above mentioned offer, it's terms and conditions, or for more information on membership privileges please visit www.americanexpress.lk or call the 24 hour customer service hotline on (011) 4 414141. Nations Trust Bank PLC is one of the fastest growing banks in Sri Lanka today, operating 92 branches and an ATM network covering 128 locations and is the issuer and sole acquirer for American Express® Cards in Sri Lanka.
Any questions?
Get in touch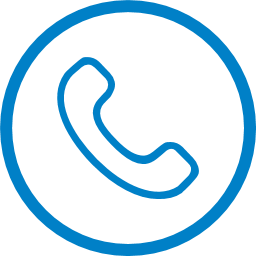 Contact us