Get Rewarded With Nations Trust Bank American Express Membership Rewards Points Plus Pay
Nations Trust Bank American Express has extensive benefits lined up this holiday season exclusively for its Cardmembers via the iconic Membership Rewards platform.
The Membership Rewards Program entitles Cardmembers to special privileges and savings from time to time with a plethora of well known lifestyle brands. The program which is also the only non expiry credit card loyalty program in Sri Lanka also entails the ability to transfer points to other compatible travel loyalty programmes and can result in extended benefits if the Cardmember already holds loyalty points in those partner programs.
Membership Rewards Points can be transferred to FlySmiles, Asia Miles, Cathay Pacific's frequent flyer programme and Hilton Honours, a guest loyalty programme offered by Hilton Hotels & Resorts worldwide. Points can also be redeemed at well known local shopping, dining and leisure brands offering Cardmembers more flexibility and choice in the way they can use points.
Leading the season of joy Nations Trust Bank American Express partners with Findmyfare and Dinapala Group to bring impressive rewards to Cardmembers via the Membership Rewards Points plus Pay program.
The limited time offer enables Cardmembers to avail savings by redeeming membership rewards and charging only the balance on their card.
The newly added Membership Rewards offerings from Findmyfare allow Cardmembers to enjoy incredible savings while redeeming points for air travel; luxurious hotel stays, adventure filled theme park experiences and unforgettable voyage in the Royal Caribbean Cruise. Moreover an array of household appliances is also on offer and Cardmembers can save up to 35% when redeeming their Membership Rewards points for selected items from Dinapala Group.
Discussing Membership Rewards program, Niluka Gunatilake, Head of Cards, Nations Trust Bank said, "In addition to many unique and valuable benefits you as a Cardmember enjoys with your Nations Trust Bank American Express Card, you can now enjoy greater benefits and exclusive rewards for your everyday purchases with the Membership Rewards programme. This unique proposition of the American Express Membership Rewards programme is that your points have no expiration and can be redeemed for fantastic rewards from the finest names in travel, lodging, dining, shopping and entertainment."
"Presently, we are offering you a Points plus Pay option to redeem exclusive deals. The beauty of the program is that we offer everything from extravagant to the most basic household item, because we believe that it is what our Cardmembers expect from their rewards program. This special offer enables you to pay for part of your purchase with the Membership Rewards Points accumulated thus far and pay the balance using your American Express Card. This special deal facilitates you to unlock your rewards faster, as you can make use of the deal by paying for the balance with your Card or if you wish to save up part of your Membership Rewards points accumulated thus far for future redemptions, you don't have to use up all of it for this particular redemption offer. I invite you to visit www.americanexpress.lk/membership rewards and discover a world of amazing rewards," he added.
Cardmembers are encouraged to start actively earning Membership Rewards Points and transform their purchases into exclusive rewards with the Membership Rewards programme to check your Membership Rewards points or transfer and redeem points simply by logging in to your American Express online account.
To find out more about this and other offers on your membership, please visit Nations Trust Bank American Express online at www.americanexpress.lk or call the 24-hour Customer Service Hotline on (011) 4 414141. You can also stay up to date on all Nations Trust Bank Card offers via the Nations Mobile Banking app, which is available for both iOS and Android.
Nations Trust Bank PLC is amongst the top 30 business establishments in Sri Lanka, ranked by Business Today Magazine and is the benchmark for customer convenience, ably providing a host of financial products and services to a wide range of customers. Nations Trust is also the bank behind Sri Lanka's first fully digital banking and payments platform, FriMi. The bank operates 93 branches across the country, boasting an ATM network covering 137 locations plus more than 3,500 ATMs on the Lanka Pay Network and is the issuer and sole acquirer for American Express® Cards in Sri Lanka.
Any questions?
Get in touch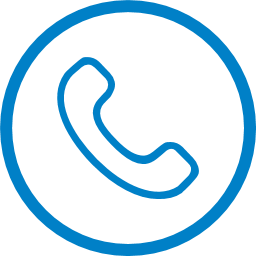 Contact us