Celebrate Avurudu With Nations Trust Bank
'Avurudu' or the Sinhala and Hindu New Year is unique to Sri Lanka, and is one of the most ancient and widely celebrated festivals in the country. This cultural and religious festival strengthens relationships and is a time for reciprocity or 'Ganu Denu' signifying transactions and trust amongst family and friends. Neighbours and friends exchange gifts and transact with each other to strengthen bonds and foster new relationships.
Ganu Denu is one of the most cherished traditions and is very simply the act of giving and receiving from those who are known or trusted. This Avurudu, Nations Trust Bank opened its doors to its customers to engage in this tradition with special banking hours at branches island-wide. Nations Trust branches were opened on April 14 from 4 p.m. to 6 p.m. for Avurudu Ganu Denu transactions.
Nations Trust Bank has a long-standing tradition of fostering Ganu Denu amongst Sri Lankans with existing and prospective customers, and this year the Bank made a seasonal gesture by offering a Cooler bag and an elegant hot and cold mug to all its Savings and Fixed Deposit account holders who transact at the branch during the New Year period. New and existing customers who open savings, current, Investment planner and fixed deposit accounts or made a deposit to any of the above accounts received the special Ganu Denu gift from Nations Trust Bank. Customers who open Fixed Deposits for a period of twelve months were also rewarded with an attractive twelve-liter cooler box. This promotion is on until 30th April 2015.
Adding smiles and spreading the warmth of Avurudu to the customers the Bank partnered with a leading media network to sponsor the "Bak Maha Ulela" at Panakaduwa ,Matara. The Bank officials were present and engaged them at this event to celebrate the Avurudu with all rituals and traditions. This endeavor shows the Bank's contribution towards supporting to continue the Sri Lankan Traditions and it's cultural values.
Commenting on the initiative, Head of Branches -Sanjaya Perera, says that the Bank hopes this will encourage savings amongst customers, and provide for a prosperous New Year, while allowing them to enjoy the rewards of their savings. As a customer friendly and customer-centric bank, this event will also help the bank and customers uphold the traditions and cultures unique to those communities, he added Nations Trust Bank PLC is one of the fastest growing banks in Sri Lanka today. Its market positioning being the benchmark of customer convenience is ably supported by a host of financial products and services offered to a wide range of customers. The bank now operates over 90 branches, an ATM network of 126 locations and is the Sole Acquirer for American Express® Credit Cards in Sri Lanka.
Any questions?
Get in touch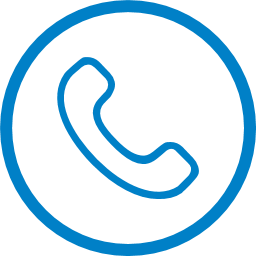 Contact us