Buy Anything From Anywhere & Convert It Into An Instalment Plan - Exclusively For Nations Trust Bank
There are some things in life that you simply must have, when you need them. That's why all Nations Trust Bank American Express Cardmembers now have the flexibility to convert any one of their transactions on their Cards over LKR 50,000/- into a 12 month Extended Settlement Plan (ESP) with no handling charges or extra fees. This facility is available from the 1st of February until the 31st of March 2018 for any transaction made locally or at any American Express merchant worldwide, even if the merchant does not explicitly offer instalment plans.
To take advantage of this unique facility Cardmembers simply have to use their Nations Trust Bank American Express Card for more than LKR 50,000/- and then simply call the 24-hour American Express Customer Service Hotline on +94 (011) 4 414141 and request for their transaction to be converted into an Extended Settlement Plan with 12 equal monthly instalments. This special privilege must be accessed directly by contacting Nations Trust Bank American Express and not through the Merchant Network.The only requirement is that the value of the transaction that is to be converted into an ESP must exceed LKR 50,000/- or its equivalent if in a foreign currency. This facility is available only for a single transaction during the validity period.
Discussing the special programme, Niluka Gunathilake - Head of Cards at Nations Trust Bank said, 'One of our major goals is to increase our Cardmembers' financial flexibility, thus helping them leverage their resources and achieve their goals faster. This unique ESP programme is part of that effort and it's very different to the standard instalment plans available through the merchant network from time to time. This is a direct, special arrangement between us and our Cardmembers and gives them the power to literally buy anything from anywhere, without limitation and have this converted into an ESP. Whether it's wedding venues, luxury goods, car accessories, travel, trinkets from foreign lands, education, home improvement or any other requirement Cardmembers can take advantage of this amazing opportunity, buy anything from anywhere and convert it into an instalment plan.'
To find out more about the worldwide ESP programme and other offers, please visit Nations Trust Bank American Express online at www.americanexpress.lk. Nations Trust Bank American Express can also be contacted on their 24-hour Customer Service Hotline on (011) 4 414141.
Nations Trust Bank PLC is amongst the top 30 business establishments in Sri Lanka, ranked by Business Today Magazine and is the benchmark for customer convenience, ably providing a host of financial products and services to a wide range of customers. Nations Trust is also the bank behind Sri Lanka's first fully digital banking and payments platform, FriMi. The bank operates 93 branches across the country, boasting an ATM network covering 137 locations plus more than 3,500 ATMs on the Lanka Pay Network and is the issuer and sole acquirer for American Express® Cards in Sri Lanka.
Any questions?
Get in touch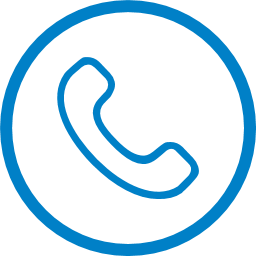 Contact us