A New Resolution To Keep With Nations Trust Bank American Express
Achieve your fitness and wellbeing objectives in 2016 with an interest free installment plan, with savings at a wide variety of partner outlets 

Nations Trust Bank has reintroduced its fitness and wellness initiative to kick-start 2016 on a positive, enabling their American Express Cardmembers to a host of savings at gyms, sports goods stores, spas, opticians and pharmacies; ensuring that they lead an active and healthy lifestyle throughout the year. 

In its second consecutive year due to its popularity the Nations Trust Bank, American Express Card wellness and fitness plan will enable Cardmembers to stay fit and healthy or set some new fitness objectives, by enabling a 15% to 20% savings on select gym memberships; 10% to 15% saving for sportswear and fitness equipment; a 20% to 30% savings at select spas; 10% to 15% savings at hospitals & opticians and up to 10% savings at pharmacies. These offers will be spread across 40 fitness and wellness partners across the island. Added to that, every transaction above Rs. 25,000 at any fitness or well-being organization can be converted into an installment plan. This offer is valid till February 29th, 2016. 

Speaking of the exclusive Cardmembers privilege, Nimesh Fernando, Head of Cards for Nations Trust Bank said, "We are always looking at ways to reward our Cardmembers and what better way to start the New Year than on a healthy note. The end of the festive season always reminds us that we need to get back on track to leading a healthy lifestyle and since this is the second year we are running this offer, we believe many of you are up for gym membership renewals, therefore we have expanded the offers available to ensure the best for you to keep your fitness goals in 2016."

To find out more details about the offers, terms and conditions, or for more information on membership privileges please visit www.americanexpress.lk or call (011) 4 414141. Nations Trust Bank PLC is ranked among the top 25 business establishments in Sri Lanka by Business Today magazine & its market positioning of being the benchmark of customer convenience, is ably supported by a host of financial products and services offered to a wide range of customers. The Bank operates 92 branches across the country with an ATM network that covers 130 locations and is the issuer and sole acquirer for American Express® Cards in Sri Lanka.
Any questions?
Get in touch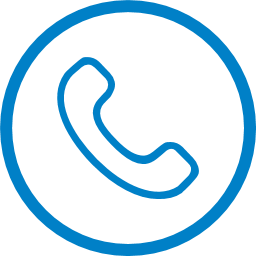 Contact us