Nations Trust Bank's American Express Partners With Swimweek Colombo 2017
Nations Trust Bank American Express; the Card that supports the luxury lifestyle to Card members, is proud to announce its association Asia's premier swimwear fashion week, Swim Week Colombo. The brand strives to deliver the best in class service and personal recognition, enabling benefits and privileges to facilitate the luxury lifestyle of Cardmembers.

"Nations Trust Bank American Express supports Sri Lankan organizations venturing into global markets. We also support individuals and professionals with global aspirations to follow their dreams. This event complements our mission of helping Sri Lankan organizations and individuals achieve their goals and aspirations," said Priyantha Talwatte, Deputy General Manager Consumer Banking of Nations Trust Bank, of the partnership at an announcement press conference held on 7 June at the Hilton Colombo.

The visionary behind Swim Week Colombo, Colombo Fashion Week is celebrated as the mainstay of Sri Lanka's fashion design industry, and CFW seasons are some of the most awaited events hosted in Colombo, showcasing the collections of renowned Sri Lankan and international fashion designers. The partnership between Swim Week Colombo and Nations Trust Bank American Express is a natural extension, complementing luxury lifestyle. As a proud partner, the brand believes in giving Sri Lankan designers the opportunity to showcase their work on a global platform and for international designers to further their presence in Sri Lanka as well as the Asian region.

Swim Week Colombo was started in 2015 with a vision to create an international swimwear platform and promote Sri Lanka as a swimwear hub. As Asia's first fashion week dedicated to swimwear, it is a merging point for swimwear designers, manufacturers, buyers, retailers and media. It is the basis for swimwear designers and manufacturers as well as other international labels to showcase their latest collections and establish their brands. This year, Swim Week Colombo will feature 15 leading Sri Lankan and international designers on the runway and will bring together leading industry experts to address contemporary trends and innovations in swimwear today. 

"Swim Week Colombo is very strategic for the Sri Lankan fashion design industry. We are building a sharp focus on one season internationally to showcase the Sri Lankan fashion design industry in a global marketplace. I am thankful for Nations Trust Bank American Express for coming forward to support the vision behind Swim Week Colombo, and helping us making it a reality. In addition, it is a good tourism story," says AjaiVir Singh, Founder and President of Colombo Fashion Week.

The runway shows at Swim Week Colombo 2017 will take place on 24 and 25 June at the ECT Terminal, Colombo Port. It is an invitation-only event, echoing its exclusivity. An engaging series of panel discussions and talks, TrendSwim, will be held on 25 June at the Hilton Colombo. Swim Wall, a unique online and offline retail platform for swimwear designers will also be launched during Swim Week Colombo. The season is scheduled to conclude with an official After-Party on 25 June at Café Francais by Pourcel.
The Nations Trust Bank American Express Card is issued by Nations Trust Bank PLC, one of the fastest growing banks in Sri Lanka today, operating 92 branches and an ATM network covering 133 locations and the issuer and sole acquirer for American Express® Cards in Sri Lanka. Reputed for being the benchmark of customer convenience in the industry, it offers a host of innovative financial products and services to a wide customer base.
Any questions?
Get in touch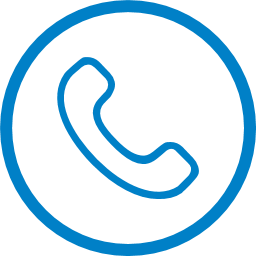 Contact us