Nations Toastmasters Club Wins Prestigious Accolades At The Ovation 2016
Nations Toastmasters, the official Toastmasters Club of Nations Trust Bank,was feted with the prestigious Golden Gavel Plus award, at the annual Toastmasters Ovation in Chennai, India recently. This global recognition of Nations Toastmasters is yet another milestone in the banks drive towards human capital development.

The Golden Gavel Plus award is celebrated as the highest accomplishment awarded to a Toastmasters Club today. It rewards successful completion of 22 specific goals, elaborated by the governing body Toastmasters District 82 which lauds commitment to effective communication and leadership practices. 

"This recognition of Nations Toastmasters is indeed a proud moment for all of us at Nations Trust Bank. Leadership development has been a focal point of our operations since employees have always been our most valued asset. We have substantially invested in training and development of our staff supporting our commitment to nurturing of talent and maximizing individual potential" said Ramanika Unamboowe, Deputy General Manager (DGM) of Human Resources at Nations Trust Bank. 

The Toastmasters Ovation 2016 also awarded Ruwani Wimalesena, President of Nations Toastmasters and Assistant Manager of Human Resources at Nations Trust Bank for Excellence in Club Quality in Toastmasters District 82. Ruwani's award marks the first achievement of such magnitude by a Nations Toastmasters club member.

This year, Nations Toastmasters club members have enthusiastically worked towards improving their public speaking and communication skills along with leadership qualities. 21 theme meetings, eight educational sessions and over 100 quality speeches were a prominent feature of this programme.

"I must acknowledge the tremendous efforts of the entire Nations Toastmasters team in making this dream a reality. It is through these efforts that we have effectively met our objectives of empowering members. I have no doubt that our team effort will continue to bring us more global recognition in the future" explained the DGM.

Launched in 2008 as the Official Toastmasters Club of Nations Trust Bank, the Nations Toastmasters Club is a member of District 82 representing Tamil Nadu and Sri Lanka at the Toastmasters International Arena. The club has continued to provide a supportive and positive learning environment facilitating members with opportunities to develop and implement communication and leadership skills.
Any questions?
Get in touch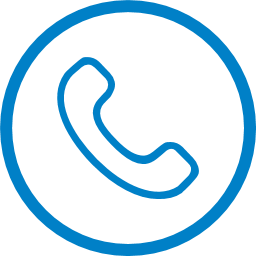 Contact us