Nations Trust Bank – Realizing Dreams
The Nations Trust story began more than 18 years ago when a small new bank,full of determination,entered a field dominated by titans with a dream to carve out a place for itself in Sri Lanka's Banking and Financial Services space. Innovation and a fresh approach have always been the Bank's most potent tools and are what have helped transformNations Trust Bank from a small player to a formidable and respected force that is driving change.
Nations Trust Bank PLC is one of Sri Lanka's fastest growing licensed commercial banks offering a wide, comprehensive range of solutions to Individuals, SMEs, Corporates & Institutions. The Bank strives to be the most innovative and responsive bank in Sri Lanka, propelling customers forward by clearly understanding each customer by taking into account each individual's financial position and current 'stage in life' to provide relevant services. To this end, the Bank recently conducted a competition under the theme, 'Your Dream, Our Goal!' which encouraged fans and customers on Facebook to post their dreams and have the opportunity to win an interest-free loans.
Elaborating on the competition Shaan Wickremesinghe – Chief Marketing Officer at Nations Trust Bank said, 'Our Corporate vision is to help people and businesses achieve today's goals and tomorrow's aspirations. The "Your Dream, Our Goal" competition and concept was crafted in line with the corporate vision and as a culmination of years of striving towards making the dreams of our customers come alive. We are always looking at how we can facilitate the realization of customer aspirations and so we thought why not open this idea out not just to customers but the public at large. This is what drove us to conduct the competition exclusively on Facebook. We invited the public to share their dreams with us and then we evaluated and shortlisted the entries. Subsequently, we put up the shortlist and allowed the public to decide, by means of Facebook Likes, who the winners should be. The best 3 were chosen by the public and each of them received an interest-free loan of LKR 1 million. The competition was a huge success and demonstrated the Bank's commitment to the realization of customer dreams and to our vision to help people and businesses achieve today's goals and tomorrow's aspirations.'
The corporate heads of Nations Trust Bank's businesses also discussed how their own business units are contributing towards achieving customer dreams and the Bank's own in keeping with the spirit of "Your Dream, Our Goal".
Discussing Nations Trust Bank's journey, Priyantha Talwatte Senior Executive Vice President - Consumer Banking & American Express Cards said, '18 years ago we started with a vision. A vision that, one day, banking would be more convenient than ever before. Because we were born to an over banked market, we had to consistently do something unique and different to win business and stay in business. Thus, strategy, innovation and disruption have become a way of life for us. In fact, the day we stop innovating and dong things differently, we lose our edge. So, when we say 'Your Dream, Our Goal', what we're telling our valued customer is that, we will make their dream our goal and the whole nations family will ensure that we will help you to make it a reality. We are a team of professionals doing this 365 days of the years.
'In terms of realizing our own goals, we've done well building and growing our businesses, Today we are Sri Lanka's number one credit card issuer. Our partnership with American Express is now over 15 years. Like our customers we make long term relationships with our strategic partners. We are the largest MasterCard debit card issuer by spend and withdrawal in Sri Lanka, and recently we have partnered with Diners club international to issue and acquire cards in Sri Lanka."
'In terms of our branch network we believe we now have an optimum number of branches, we pioneered 365 day banking in Sri Lanka. We were the first bank in Sri Lanka to commence a centralized processing hub and spoke model. Our branch network spans across 93 locations in Sri Lanka, representing all provinces and this gives us room to maneuver and position ourselves to serve our customers better. Today we are in the process of transforming the branch network to a state of the art store front which will enable us to serve all our customers. We call this smart banking. This is enabled through our intellectual capital and big data capability. Our biggest strength is our people. The great teams we have along with our unique culture helps us create this unique customer centric banking proposition to our identified customer segments.  As for the future, we are in the process of creating a unique Human digital experience using omini-chanel platforms."  
Nations Trust Bank has developed a culture around changing the game and doing things differently. Even with traditional business lines such as SME, the Bank has been bold in taking steps to challenge the status quo. Speaking about the Bank's unique approach to their SME business, Bandara Jayatilake – Senior Executive Vice President - SME Banking said, 'SMEs are all about dreams. They're built on aspirations. Every SME started with the dream of its founders and therefore this is a sector in which we are really able to act as facilitators and see amazing things happening in a short span of time. Small & Medium Enterprises are the driving force of the economic engine of most countries because every business starts as a SME. In fact 85% to 90% of businesses in Sri Lanka are SMEs. In the rural sector this goes up to 95 %. Any business with a turnover of Less than LKR 750 Million falls into this category.
'SME is a key focus area for Nations Trust Bank because we recognize that this is the sector that can really unleash the potential we have in this country. SMEs also employ about 70% of the workforce and take on unskilled workers who would otherwise be marginalized by big corporations. Therefore, we are excited about our SME business as it has the potential to make both big and small dreams become a reality.'
Discussing Nations Trust Bank's Leasing Business, Priyantha Wijesekara – Executive Vice President - Leasing said, 'In this country, people have two major dreams in life. One is to own a house and the second is to own a car. But these are often not easily accessible as a result of a lack of funding. Through Nations Leasing, which has grown into one of the big players in the industry, we are able to facilitate one of these major life dreams and that is vehicle ownership. In addition to personal vehicles, Nations Leasing offers its services to companies and organizations as well. For example, say you're a tour operator and are looking to increase your capacity. Through Nations Leasing it's easy to simply increase the size of your fleet without needing to have funding for such an expansion immediately available. In terms of manufacturing and infrastructure development, Nations Leasing allows organizations to easily acquire the equipment they require to expedite their projects and reduce their overall costs.
'By catering to personal and business segments we are contributing directly to economic growth and making the aspirations of an entire Nation come to life.'
Finding and retaining talent is also a constant process at Nations Trust Bank as Ramanika Unamboowe – Executive Vice President - Human Resources explained, 'Each and every one of our employees has dreams that they would like to see become realities. Nations Trust Bank is a great place to work at, where everyone has a fair chance at making their dream come true. The role of HR has changed drastically in modern times. We are constantly changing and adapting to these new requirements to be a strategic partner to our business, particularly with Nations Trust Bank's drive towards a digital future. 'Your Dream, Our Goal' is not just about customers; it applies to our staff too. We want them to be the best they can be!
We are constantly looking for and finding ways to marry HR with the organization's overall objectives to achieve the Nations Dream.'
For Nations Trust Bank, being a great business is just not enough. The Bank always strives to be a responsible corporate citizen as well by contributing generously to society at large through its many CSR initiatives. Theja Silva, Group Company Secretary/ General Counsel elaborated, 'With our island-wide branch network, reach and resources we are in a position to positively contribute towards improving the social and environmental conditions in the country. One major way we are doing this is by encouraging our customers to adopt more environmentally friendly and socially inclusive habits, while we do the same in our own businesses. Society at large also has a collective aspiration of an eco-friendly, sustainable world.
'Besides our core business activities, we are using our CSR initiatives to make a far reaching impact on society at large. The Board has set aside 1% of our Profit after Tax to work towards society's collective dreams of accessible education and a clean world for our children. We have partnered with Shilpa Sayura Foundation to promote e-learning and develop programming logic in schools. We have provided fully equipped computer labs and science labs to schools in served areas and conducted multi-day workshops as well to introduce students to IT and Tech. Our natural surroundings and animal friends are also integral to the realization of the collective vision of a sustainable future and we are determined to bring that dream to reality. To this end we work with various wildlife and nature conservation groups to protect our environment.'
The concerted effort of all its business units and a culture of working together have taken Nations Trust Bank to heights not originally envisioned. This has given the Bank the power to really take customer dreams and turn them into reality, bringing the Bank ever closer to realizing its vision of helping people and businesses achieve today's goals and tomorrow's aspirations.
Nations Trust Bank PLC is amongst the top 30 business establishments in Sri Lanka, ranked by Business Today Magazine and is the benchmark for customer convenience, ably providing a host of financial products and services to a wide range of customers. Nations Trust is also the bank behind Sri Lanka's first fully digital banking and payments platform, FriMi. The bank operates 93 branches across the country, boasting an ATM network covering 137 locations plus more than 3,500 ATMs on the Lanka Pay Network and is the issuer and sole acquirer for American Express® Cards in Sri Lanka.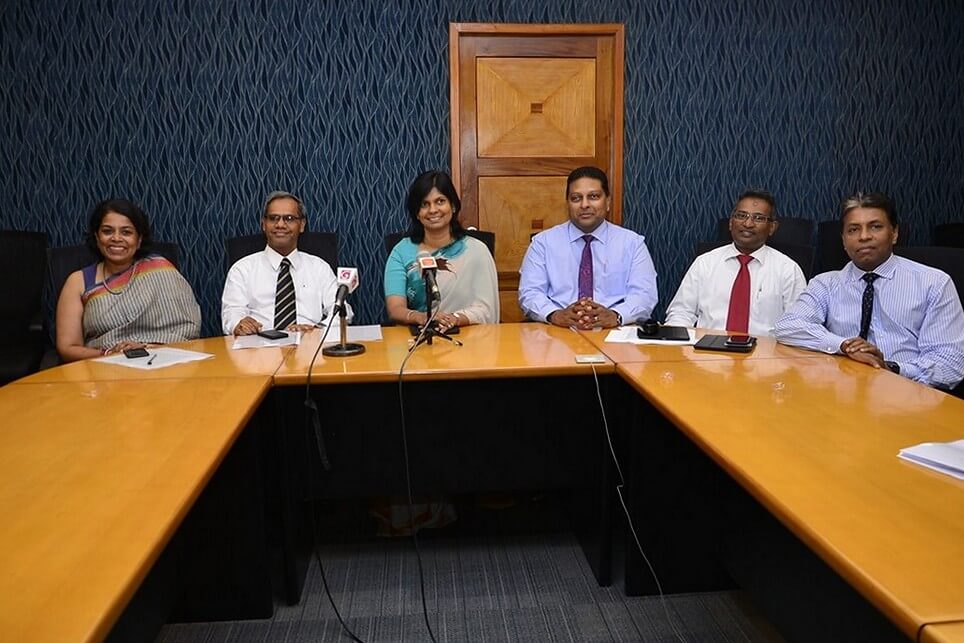 Any questions?
Get in touch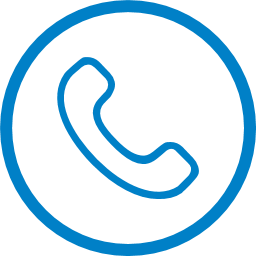 Contact us