Nations Trust Bank PLC Hosts its Annual General Meeting with Shareholders Participating Virtually & Physically
Nations Trust Bank successfully hosted its 21st Annual General Meeting (AGM) on the 29th of June, 2020 at Kings Court, Cinnamon Lakeside. This year's Annual General Meeting was held in accordance to the safety directives issued by the health authorities. 
Thereby, shareholders were given the opportunity to virtually participate and vote in the AGM via video conferencing facilities whilst the physically present audience were facilitated with registration and seating in line with social distancing requirements and refreshments made available with the utmost hygiene & sanitation measures being adapted. Shareholders were encouraged to submit their questions in advance of the AGM and a Chat option too enabled to submit questions online whilst the AGM proceedings were conducted. For those present in person, their queries and suggestions were welcome at the venue.

The Chairman, Mr. Gihan Cooray, Director/Chief Executive Officer, Mr. Priyantha Talwatte and the Directors namely, Mr. Prasanna De Silva, Mr. Russell De Mel, Mr. Suran Wijesinghe, Ms. Rachini Rajapaksa and Mr. Savanth Sebastian were present in person at the AGM whilst other Directors participated virtually. The proceedings of the meeting were managed seamlessly and concluded successfully.

Nations Trust Bank PLC is among the top 15 business establishments in Sri Lanka as ranked by Business Today Magazine. Stemming from its Vision of "helping people and businesses by providing financial services and information to achieve their goals and aspirations in a sustainable way" the Bank serves a diverse range of customers both, Individual and Corporate, with an enviable portfolio of banking and financial products and services. Strongly focused on digital empowerment through cutting-edge digital banking technologies the Bank is a pioneer in many innovative customer centric banking solutions such as extended banking hours, 365-day banking and FriMi – Sri Lanka's first digital banking experience. Delivering premium value, service and connecting its Cardmembers to rewarding experiences and opportunities Nations Trust Bank is an issuer and sole acquirer of American Express Cards in Sri Lanka. The Bank operates 96 branches across the country and has an ATM network covering 127 locations and 48 Cash Deposit & Withdrawal Machines, plus more than 3,700 ATMs on the Lanka Pay Network.

Any questions?
Get in touch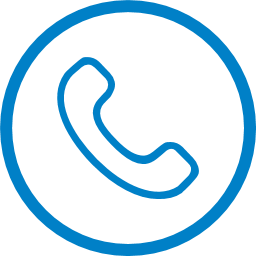 Contact us