Nations Trust Bank American Express Official Event Partner at Fireside Chat 2019
For the 2nd consecutive year, Nations Trust Bank American Express partnered with the Chartered Institute of Management Accountants (CIMA) Sri Lanka Division along with the International Chamber of Commerce Sri Lanka (ICCSL) to present Fireside Chat 2019. The event featured leading foreign envoys in Colombo along with a closing session with the Prime Minister Hon. Ranil Wickremasinghe and renowned businessman Dhammika Perera. The event was held on the 19th of March 2019 at the Grand Ballroom of the Hilton Colombo from 6pm onwards. Numerous well-known corporate and business leaders were amongst those present at this exclusive event.
Speaking about the partnership and the event, Niluka Gunatilake - Head of Cards at Nations Trust Bank said, 'At Nations Trust Bank American Express we provide powerful backing for business and thus we are proud to have been associated with this event for the 2nd consecutive year. We were pleased by the feedback and reaction that we received last year and this encouraged us to continue this partnership. We have many challenges to meet as a country and this event provided a forum for open discussion about these challenges and opportunities with experienced people and decision makers. At Nations Trust Bank, our vision is to help people and businesses achieve today's goals and tomorrow's aspirations and thus we feel that, by being a part of events such as this, we can help society at large and create a dialogue that will enable individuals to achieve success in business and life.'
Fireside chat 2019 featured nine foreign ambassadors and high commissioners in Sri Lanka representing the UK, China, EU, Bangladesh, Malaysia, Indonesia, Netherlands, Canada and Switzerland. The speakers provided the audience with a far reaching and thought provoking international perspective on Sri Lanka's future. The event was moderated by Mr. Dinesh Weerakkody - Chairman of the ICCSL and Mr. Nisthar Cassim - Editor of the Daily FT. The highlight of the event was the closing session where the Prime Minister along with Mr. Dhammika Perera spoke about business opportunity in Sri Lanka and how the country can overcome the challenges it faces. A part of the proceeds of this year's event has been donated to the Cancer Hospital.
Nations Trust Bank PLC is among the top 30 business establishments in Sri Lanka as ranked by Business Today Magazine, ably providing a host of financial products and services to a wide range of customers. Nations Trust is also the bank behind Sri Lanka's first fully digital bank, FriMi. The bank operates 94 branches across the country, boasting an ATM network covering 135 locations and 46 Cash Deposit & Withdrawal Machines, plus more than 3,500 ATMs on the Lanka Pay Network and is the issuer and sole acquirer for American Express® Cards in Sri Lanka.
Any questions?
Get in touch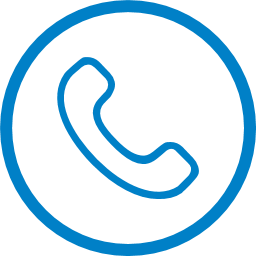 Contact us