Condominiums: Why You Should Buy One!

In real estate, location is everything
This is truer today than ever before, especially in Colombo, as we face a massive scarcity of land. This has resulted in skyrocketing land prices, which have made buying land and building homes unaffordable for most people. In order to buy land, buyers have to look further and further away from the city and if they do buy, they have to contend with insane commute times and nauseating amounts of traffic. This is why there is such a high demand for property closer to the city centre, in strategic locations.
Condominiums can help supply this demand by utilizing a conveniently located, sizeable area of land close to the city with all facilities and infrastructure, which can be shared by many people. Best of all, because of the ability for many people to utilize the same land space, the price of acquiring an apartment drops to just a fraction of the cost of acquiring a piece of land to build a standalone house of comparable size. An added benefit of condominium complexes is that they create new communities of people and provide opportunities for new relationships and social interaction.


In fact, there is a growing global movement away from the idea of sprawling suburbs and towards more densely populated, vibrant cities with easy access to work places, recreational facilities and other infrastructure. The movement is backed by research which shows that people are much happier in larger communities than the fractured, distant communities that arise in a traditional suburban landscape.



The condominium complex is the most efficient method to create dense, easily affordable and accessible housing. Being able to live comfortably in a place you can afford, close to your workplace, schools, amenities, friends and family is one of the pillars of a happy and successful life and with increasing populations and dwindling land availability the condominium is the most efficient way to secure such a future for yourself.


Sri Lanka's real estate market is also fundamentally sound as there is real demand right now and excellent indications of growing demand in the future. Other fundamentals such Sri Lanka's rate of urbanization being lower than that of its global peers, steady FDIs and a large expat population that hasn't been fully tapped have combined to create a steady and strong market for condominiums. Most importantly we're running out of land to build on within the city and everyone wants to live in the city, close to their work places and other infrastructure.


Thus, buying an apartment is also a great investment and owners will likely see healthy capital gains in the future that are likely to be much more lucrative than returns from other asset classes.



How Nations Trust Can Help You

Nations Home Loans is a holistic solution for housing loans and home equity loans. We offer a comprehensive service that includes a top notch in-house legal team that can handle the whole legal process of acquiring a condominium for you.


We also have reciprocal arrangements with a number of high quality developers, which means that using a Nations Home Loan to purchase a condominium at one of these developments is easier than ever.


To find out more about Nations Home Loans call +94 (0)11 4 711411, visit us online at www.nationstrust.com or simply drop by at any of our branches. Better yet, why not swing by our dedicated Home Loans Centre at 400, Galle Road, Colombo 3, and take the first step towards your dream of home ownership today!
Any questions?
Get in touch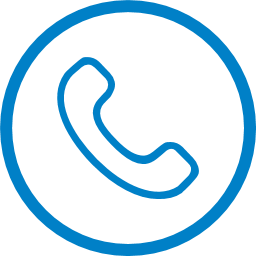 Contact us