Nations Trust Bank introduces Special Deposit Account supporting national effort to manage COVID-19 challenges
Understanding the unprecedented challenges the country faces from COVID-19 and the impact on all citizens, Nations Trust Bank has launched a Special Deposit Account (SDA), in support of the national effort in managing this crisis.
Expressing solidarity to overcome the effects of the COVID-19 outbreak in the country, Nations Trust Bank offers all Sri Lankan non-residents, dual citizens, non-governmental organizations, foundations and trusts, associations, corporations and other entities registered outside Sri Lanka, and well-wishers an opportunity to invest their funds through remittances of foreign currency earnings, savings and also through investments.

This gesture of goodwill not only supports the nation but offers an attractive higher interest of 1% and 2% above the Bank's published rates for 06 and 12 month tenures respectively. Applicable for all designated major currencies, the SDA can be operated as a joint account as well.

While contributing to strengthening the resilience of the nation, deposit holders are assured that all funds under the SDA are free from taxation and no restrictions for repatriation of funds at maturity of the deposit. Additionally, reassurances have been given that the account is exempt from foreign exchange regulations. Regulations also permit funds to the SDA by transferring a direct foreign remittance or through an Inward Investment Account (IIA).

Despite the challenging times during the COVID-19 pandemic situation, the Nations Trust team is dedicated to provide uninterrupted service to its customers. All branch teams and the contact centre staff are geared to provide optimum support to customers in meeting all their requirements during this period. The Bank has ensured overseas-based customers too are able to participate in this national endeavour by enabling SDA account opening through our remittance agents in foreign countries.

Explaining the launch of the new account, Sheahan Daniel, Senior Vice President - Branch Network said, "The COVID-19 pandemic continues to impact communities across our country and the broader economy. As a responsible bank among our priorities, while protecting our employees and customers, is also to support the national cause and protect society as a whole. Introducing the Special Deposit Account, Nations Trust Bank is boosting national efforts in responding to this emergency, helping mitigate its impact in the short and medium term, also meaningfully contributing to better outcomes."

Nations Trust Bank PLC is among the top 15 business establishments in Sri Lanka as ranked by Business Today Magazine, ably providing a host of financial products and services to a wide range of customers. Nations Trust is also the bank behind Sri Lanka's first fully-fledged digital banking experience, FriMi. The Bank operates 96 branches across the country, boasting an ATM network covering 127 locations and 48 Cash Deposit & Withdrawal Machines, plus more than 3,500 ATMs on the Lanka Pay Network and is the issuer and sole acquirer for American Express® Cards in Sri Lanka.


 Sheahan Daniel, Senior Vice President - Branch Network
Any questions?
Get in touch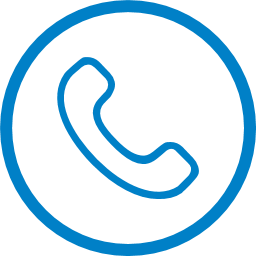 Contact us