Nations Trust Bank Introduces Post Dated Cheque Management Service
Nations Trust Bank recently introduced its Post Dated Cheque(PDC) management service, a first for such service across the Nations network. PDC management service is yet another service aimed at assisting the banks valued Small and Medium Enterprise (SME) sector,thereby enabling them to manage cash flows and bank accounts more effectively and efficiently. Recognising the importance of Pettahas a business hub to Nations Trust Bank, the launch took place at three of the main branches in the region. The service is said to significantly ease the burden of managing PDC, allowing businessmen to concentrate on growing their business.
PDC, a cheque in which a future date is written on its face,is an important  part of today's financial planning and fund management for SME's. Although the task may seem small in nature, it can be a cumbersome process for business owners to keep a track of cheques with future dates and deposit accordingly. Through this service, the bank will be responsible for  scheduling and clearing PDC's thus easing the burden of operating an error free finance solution, keeping a track and remembering when to cash PDC's, meeting payment deadlines etc. and thus providing a one stop solution to its customers.
In addition to the standard services offered through PDC management system, Nations Trust Bank also provides real-time online updates, enabling businessmen to obtain the latest updates on business transactions at their fingertips.The online tracking mechanism will assist in decision making by providing detailed timeline schedules of PDC and its clearance dates allowing business's to manage money in the most suitable manner.
Commenting on this initiative, Renuka Fernando, Deputy Genaral Manager SME Banking of Nations Trust Bank said, "We ventured into this initiative to ensure that we use the latest technology available to enrich the lives of our customers. Our key objective was to ease the burden in managing PDC's, by giving the customer more time to focus on their business. Apart from this service, we also offer trade services, working capital finance, cash management services, leasing, factoring and the special service at Bank-At-Your-Doorstep. We have structured these products and services to fulfil both your personal and business needs so that we can partner you in achieving today's goals and tomorrow's aspirations."
Any questions?
Get in touch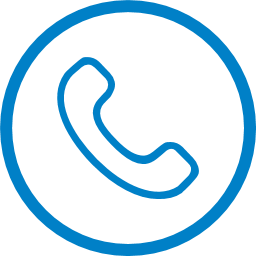 Contact us