Nations Home Loans – The Fastest, Easiest Route to Home Ownership
Customers looking for home loans can now experience unparalleled service and expert advice in the comfort and familiarity of their most conveniently accessible Nations Trust Bank branch or at the Nations Home Loan Centre located at 400, Galle Road, Colombo 3. Nations Home Loans provides a qualified, dedicated in-house legal team to look into all the nitty-gritty details leaving customers free to get on with the important work at hand, making their dreams a reality. Both Housing Loans and Home Equity Loans are on offer with excellent rates and terms. So, whether you are looking to buy a house, buy a land to build a house, build a home on existing land, renovate your home, buy a condominium or take out a home equity loan to fund major personal expenditure, Nations Home Loans is the best and easiest way to go.
Dhanushka Sapugasthanna, Senior Manager – Consumer Assets added 'we are very happy with the response to the product and we want to increase accessibility by rolling out the product across the entire branch network. Nations Home Loans is a comprehensive all in one service, not a standalone product so customers need not worry about any part of the process. Whatever our customers' individual requirements are, we can service them and now customers can start the journey to home ownership in the comfort of their own, familiar branch. Home ownership is a major milestone and while it's exciting, the journey can sometimes be complicated.We want to make things simple for our customers. That's why we, at Nations Trust, have created an easy, hassle-free approach to home ownership through Nations Home Loans in keeping with our mission, "to work SMART…" meaning Speed, doing More with less while being Adaptable, Responsible & Tech-savvy.. We want see people enjoying the process, not being frustrated by it.'
Please visit your nearest Nations Trust Bank branch or the Nations Home Loan Centre to learn more about Nations Home Loans or call 011 4 507 607 for more information 0114711411. The Nations Home Loan Centre is open from Monday to Friday – 9.am to 5.pm, except on bank holidays.
Nations Trust Bank PLC is amongst the top 25 business establishments in Sri Lanka, ranked by Business Today Magazine and is the benchmark for customer convenience, ably providing a host of financial products and services to a wide range of customers. Nations Trust Bank operates 93 branches across the country, boasting an ATM network covering 137 locations plus more than 3,500 ATMs on the Lanka Pay Network and is the issuer and sole acquirer for American Express® Cards in Sri Lanka.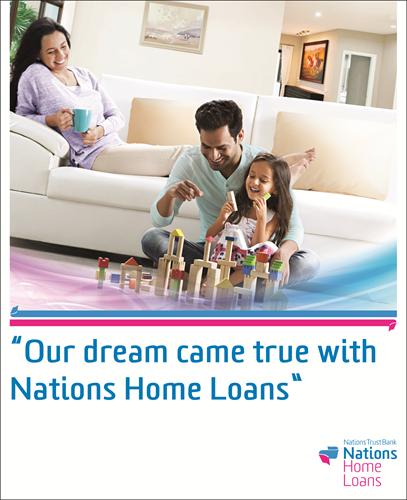 Any questions?
Get in touch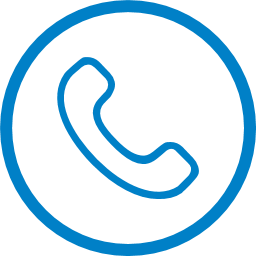 Contact us