Maximum Savings with Nations Max Bonus
Nations Trust Bank continues its tradition of helping people achieve today's goals and tomorrow's aspirations with Nations Max Bonus Savings Account. Conceptualized as a product that will incentivise saving and instil discipline as a habit, Max Bonus Savings will generate a handsome return on savings for depositors with up to 60% bonus interest each month, whilst providing them with the flexibility to access funds when most necessary.
The Nations Max Bonus Savings Account came about after extensive research by Nations Trust Bank. They uncovered that most people would like to save, but end up not doing so as their immediate cash needs take precedence. It was also clear that added incentivesover and above regular interest benefits, would make people more disciplined when it comes to put some money aside, on a regular basis.The Max Bonus Savings Account can be opened with as little as LKR 2,000.00, with accountholders with balances over 250,000/- receiving 60% bonus interest, whilebonus interest for balances over Rs. 10,000.00 starts at 30%. The account statement shows the regular and bonus interest separately, showcasing the extra earnings to depositors and prompting them to limit irregular withdrawals that affect the bonus, and to work towards the milestone savings limits to maximise earning.
Nations Trust Bank's Senior Vice President - Branch Network, Mr. Sheahan Daniel, commenting on the Max Bonus Savings Account said, "Saving for the future is very important and generating a good return on savings is also important. In addition to this, for most people, easy access to their funds is also critical. Thus, Nations Max Bonus is the best all round savings account in terms of high yield, flexibility and access. Furthermore accountholders can customise the benefits in line with their personal financial discipline standards. For example, a customer who may be tempted to withdraw money on impulse can choose not to obtain the Debit Card."
The Nations Max Bonus Savings Account has a primary objective to act as a savings buffer during periods of adversity with a reasonable rate of return over the long term. The product also provides account holders a free life insurance cover of LKR 100,000/- up to age 70 along with a free critical insurance cover of LKR 25,000/- up to age 60. Both covers automatically become active after one month of opening the account. And also accountholders are required to maintain their savings as a minimum balance of LKR 10,000/- in their accounts in order to enjoy the above benefits.
Max Bonus Savings Accounts allowcustomers access to their funds at all times, with the option to make one withdrawal each month without affecting the interest bonus. Each accountholder also enjoys the benefit of an overdraft facility in-line with their Max Bonus Savings Account balance so that funds can easily be accessed for emergencies. Accountholders are entitled to a Nations Shopping Debit Card along with free access to Internet Banking and Mobile Banking. SMS alerts on all transactions are sent and the accountholder can opt to receive a bank statement or a savings account passbook.
Nations Trust Bank PLC is among the top 15 business establishments in Sri Lanka as ranked by Business Today Magazine, ably providing a host of financial products and services to a wide range of customers. Nations Trust is also the bank behind Sri Lanka's first fully-fledged digital banking experience, FriMi. The Bank operates 96 branches across the country, boasting an ATM network covering 127 locations and 48 Cash Deposit & Withdrawal Machines, plus more than 3,500 ATMs on the Lanka Pay Network and is the issuer and sole acquirer for American Express® Cards in Sri Lanka.

Any questions?
Get in touch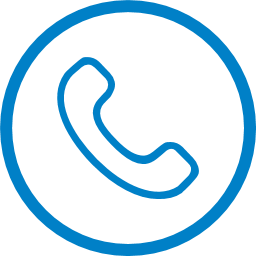 Contact us