Finance Your Dreams With The Most Accessible Personal Loans From Nations Trust Bank
Ever set out to do something great only to be constrained by a lack of access to funds? You need never be in that position again because Personal Loans are now more accessible than ever before with Nations Trust Bank. Go faster and further than ever before in the direction of your dreams by taking advantage of Nations Trust Bank's completely overhauled and streamlined process of obtaining a Personal Loan, especially for salaried employees. Nations Personal Loans can now be obtained at attractive interest rates, without guarantors and with access to funds within a matter of days. Nations Salary Saver account holders even enjoy preferential interest rates, fee waivers and other great benefits.
Dhanushka Sapugasthanna the Senior Manager – Consumer Assets at Nations Trust Bank added that, "When someone needs money for a personal finance requirement, very often there is no time to waste with unnecessary procedures, which delay the disbursement of the loan and inconvenience the customer. Speed of delivery is our core driver with this product. We understand that, in the modern age, speed trumps nearly everything else and that's why we have worked to streamline the whole process, making personal loans as accessible as they can be. This will allow our clients timely access to finances so that their dreams can become realities and not turn into missed opportunities."
In order to be eligible for a Nations Personal Loan, employees of public and private organizations need to have been permanently employed at the same organization for at least one year and be between the ages of 18 and 55. Loans can be obtained for amounts up to LKR 5,000,000/- with a repayment period of up to 7 years. Individual customer eligibility for personal loans will depend on monthly salary and any other monthly income derived. Spousal incomes may also be taken into consideration and documentation requirements have been streamlined to require only proof of identity, residence and income.
Business owners, self-employed individuals and professionals like doctors, engineers and accountants can also take advantage of Nations Trust Bank's easily accessible personal loans.
Please click here to learn more about personal loans and other financial products and services or visit a Nations Trust Bank branch near you today or call the 24-Hour Customer Service Hotline on 011 4 711411.
Any questions?
Get in touch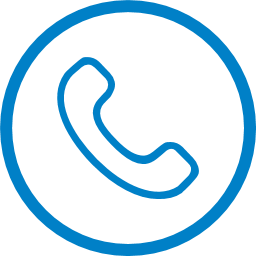 Contact us