Save With Nations Trust Bank This Thrift Day
Thrift Day or International Savings Day falls on the 31st of October each year and serves to remind people and societies of the importance of saving money to further personal progress and strengthen the economy. This Thrift Day, Nations Trust Bank invites all savers, young and elderly, to begin the habit of saving for a brighter future with a far reaching array of savings and investment products that cater to all requirements. Nations Trust Bank's portfolio of investment products and services is wide ranging and comprehensive with offerings for every need. Whether it is for short term savings or a well thought out, long-term investment plan, suitable savings and deposit accounts with competitive rates of return await all savers.
The popular MaxBonus savings account is one of the most useful and effective savings products in the Bank's portfolio providing bonuses of up to 60% on interest earnings and a free life insurance cover. The Nations Kidz savings account is a special product that allows young children of any age to save and be rewarded with amazing gifts based on their account balances. Another excellent tool to completely manage your finances and save money is the Nations Salary Saver account, which is ideal for anyone who is a salaried employee. It provides preapproved overdraft facilities, personal loans at preferential rates, no minimum balance requirements and a host of other banking services free of charge. For casual savers and transactional purposes, the Bank offers the Nations Saver account and the Nations Mega Saver account, which offers higher interest rates on larger balances. All Nations Trust Bank savings accounts come with free internet and mobile banking facilities.
For investment requirements the Bank offers a wide range of products from standard fixed deposits and call deposits to Nations Flexi Deposit, which allows the depositor to flexibly select exactly how long the term of their deposit will be, anywhere from 30 to 365 days. The Nations Personal Investment Plan, Kidz Investment Plan and Business Investment Plan are all structured schemes, which can be paid into periodically to reach a targeted lump sum value and all provide excellent rates of return for the long term. For more sophisticated and qualified investors Nations Trust Bank provides a host of investment products and services that include exposure to Government Securities, Corporate Debt Instruments, Repurchase Agreements and Foreign Exchange Products including RFC, NRFC and Dual Currency deposits and accounts.
Speaking about thrift day, Shaan Wickremesinghe Chief Marketing Officer Nations Trust Bank said, 'People often underestimate the value and importance of saving, which is why we want to use Thrift Day to get the message out and encourage people to save. It's never too late to start saving and with Nations Trust Bank's wide array of savings tools, all delivered through both traditional and state-of-the-art digital channels, it has never been easier to save and get a handsome return on your savings. We invite everyone, even habitual savers, to mark the day by practicing the habit of saving for a brighter future.'
Make good on your intentions to save for a brighter future for you and your family this Thrift Day. Please visit Nations Trust Bank online at www.nationstrust.com to learn more about the Bank's diverse and comprehensive portfolio of savings and investment products and other services or visit a Nations Trust Bank branch near you today or call the 24-Hour Customer Service Hotline on 011 4 711 411.
Nations Trust Bank PLC is amongst the top 25 business establishments in Sri Lanka, ranked by Business Today Magazine and is the benchmark for customer convenience, ably providing a host of financial products and services to a wide range of customers. Nations Trust Bank operates 93 branches across the country, boasting an ATM network covering 137 locations plus more than 3,500 ATMs on the Lanka Pay Network and is the issuer and sole acquirer for American Express® Cards in Sri Lanka.
Any questions?
Get in touch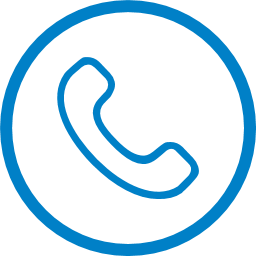 Contact us