Nations Trust Bank's Strength In Governance Recognized At Best Corporate Citizen Sustainability Awar
Nations Trust Bank's strength in corporate governance was recognized by the Ceylon Chamber of Commerce at the recently held Best Corporate Citizen Sustainability Awards 2017 with the bank being presented the category award on "Governance". The award stands testament to the quality of its governance structure, best practices deployed and its board representation in guiding the bank in sustainable value creation over the long-term.
Some of the salient features of the robust governance framework include measures that go beyond compliance and code of best practice requirements such as the appointment of six independent directors instead of the four required, which has allowed the bank to source expertise, maintain board diversity (especially in terms of gender and age) and also ensure advocacy of rights of minority shareholders. Beyond the compliance requirements, the bank had also constituted a board sub-committee comprising of four directors including the senior independent non-executive director. This committee meets the corporate management at least once a month to discuss strategy and performance and report to the board. Bank has also set in place a whistleblowing framework with anti-bribery and anti-corruption policy and also has in place an anti-sexual harassment policy and framework.
With the guidance and expertise of the Board and the foresight of the Corporate Management, the bank has taken several bold steps in making transformational change in the financial industry. During the year, it launched Sri Lanka's first digital bank, Frimi, in supporting the trajectory towards a digital, cashless economy. Having integrated biometric and trilingual capabilities to its mobile banking solution, the bank is attempting to make its services accessible with easy to use interfaces and is looking to enhance customer experience with data driven insights. The shift to digital had been embraced by the bank's Board as far back as December 2011, with it moving towards a paperless solution and the bank is also amongst first to set up a dedicated function for big data and analytics, signifying this focus in creating a role as Chief Data Officer in 2016, with the Members of the Board playing a key role with guidance and support in this endeavor.
During the year, the bank also set up the Kaffeine Lab, the first innovation lab in the banking industry in Sri Lanka. Amongst the young entrepreneurs who participated in or put forth proposals for Sri Lanka's first fintech hackathon held at Kaffeine Lab were social entrepreneurs whose solutions had implications for sustainable agriculture, energy and transport and also making finance accessible to the differently-abled. The innovation lab has been set up to help these young entrepreneurs to use bank's infrastructure and resources to incubate and develop their solutions. This proactive engagement towards digital, open innovation ecosystem will help the bank remain relevant in the long-term.
Bank is also cognizant of the global and national vulnerabilities such as climate change and increasing social disparities and is looking to play a proactive role in transitioning Sri Lanka towards a green economy. Bank has during the year secured USD 75mn for SME financing and is currently building capacity amongst staff on areas such as climate smart agriculture and other opportunities in the drive towards Sustainable Development Goals.
Bank's investments in community development and environmental conservation is primarily driven through research and education focus. Recognizing the importance of STEM education, the bank during the year supported school infrastructure development with the handover of a science lab to Nithalawa School in Galgamuwa and a classroom building to Wahalkada D-5 School in Kebithigollewa. Understanding the importance of socioemotional skills such as empathy and emotional intelligence, interpersonal communication and personal resilience, bank conducted programs for over 3,500 students who have completed Ordinary Level examinations in Monaragala, Badulla, Vavuniya, Embilipitiya, Tissamaharama, Ratnapura, Kurunegala, Weligama, Aluthgama and Elpitiya coordinated through employees in its branch network. The bank also conducted personal effectiveness workshops and mentoring sessions for 58 students of University of Colombo during the year.
Through partnerships with Wildlife Conservation Society of Galle, Wildlife and Nature Protection Society, BEEZ Society of University of Colombo and British Council, bank has conducted environmental research, education and sensitization of over 3,000 persons helping to understand and value the biodiversity and ecosystem services. Animal Rescue and Hospital funded by the bank had rescued 232 animals during October 2016 to September 2017, releasing 121 rehabilitated animals to the wild during the same period.
Ms. Renuka Fernando, CEO of Nations Trust Bank, in elaborating the strategic intent of the bank in pursuing opportunities in the fourth industrial revolution and transition to green economy noted, "We are really fortunate that we have a Board who is forward looking and long-term oriented and who is also genuinely concerned about the impact we make on the society and the environment. Their acumen, values and insights have enabled us, whilst safeguarding our current stakeholder interests, to make bold decisions about the future and make pioneering efforts in digitalization and innovation. We hope to build on this strength and remain continually engaged with our stakeholders to shape the sustainable future we desire."
Nations Trust Bank PLC is amongst the top 30 business establishments in Sri Lanka, ranked by Business Today Magazine and is the benchmark for customer convenience, ably providing a host of financial products and services to a wide range of customers. Nations Trust is also the bank behind Sri Lanka's first fully digital banking and payment platform, FriMi. The bank operates 93 branches across the country, boasting an ATM network covering 137 locations plus more than 3,500 ATMs on the Lanka Pay Network and is the issuer and sole acquirer for American Express® Cards in Sri Lanka.
Any questions?
Get in touch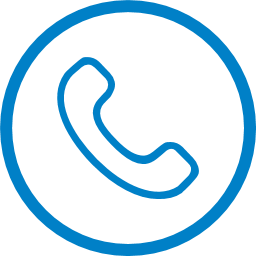 Contact us